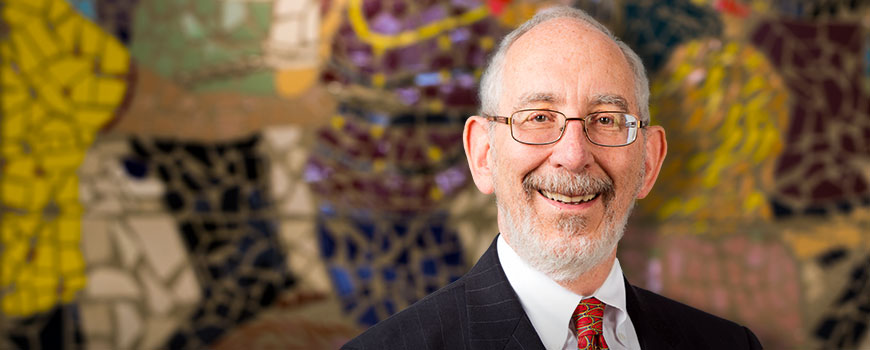 Professor Emeritus of History and Social Work
Email: achenbaum@uh.edu
Room: 333 Social Work Building
Phone: 713-743-8070
Current Curriculum Vitae
Personal statement
A Boomer destined to become a lawyer or proctologist, I became a teacher because an undergraduate mentor said that he was "happy" doing what he was doing. Like him I became hooked on the power of ideas.
Being a professor is a wonderful calling. It has never ceased to afford me opportunities to digest what I have learned from my own creative impulses, other people's imaginations, and walking the talk with students, colleagues, and staff.
I try to convey my enthusiasm for learning and living to people of all ages. I especially enjoy interacting with students who are willing to take intellectual risks and who intend on giving back to society more than they have received. I have had the privilege of serving as chair of the National Council on the Aging, several Federal and philanthropic blue ribbon panels, and other opportunities because of my "esoteric" research interests at the crossroads of history and gerontology. If ideas are to matter, they must be tested in the public square in efforts to promote the commonweal.
I am proud of my first book, OLD AGE IN THE NEW LAND (1978) but I am even more pleased to think of the next four books that I hope to write before I exit the stage. That said, I find nothing more satisfying than mentoring and, in due course, growing myself by sharing the journeys with those whose lives I have touched and vice versa.
Education
BA, American Studies, Amherst College, 1968
MA, American Civilization, University of Pennsylvania, 1970
PhD, History, University of Michigan, 1976
Courses taught
Historical Research on Social Welfare and Policy in U.S.
Spirituality and Aging
Philosophy of Science
Research interests
I am interested in issues where historical research and the gerontological imagination intersect. This puts me at the margins of a discipline and a field of inquiry. Marginality is terrific: I can choose to write what I wish.