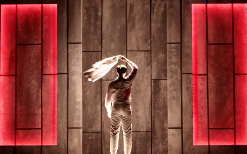 Julius Caesar
Directed by Jack Young
2019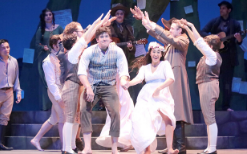 As You Like It
Directed by Stephanie Shine
2019
Hamlet
Directed by Jack Young
2018
The Comedy of Errors
Directed by Jack Young
2018
Twelfth Night
Directed by Jack Young
2017
Richard III
Directed by Lenny Banovez
2017
Much Ado About Nothing
Directed by Jack Young
2016
Henry V
Directed by Lenny Banovez
2016
Macbeth
Directed by Jack Young
2015
The Merchant of Venice
Directed by Tiger Reel
2015
The Two Gentlemen of Verona
Directed by Brendon Fox
2014
Henry IV, Part 1
Directed by Jack Young
2014
---
"Houston Shakespeare Festival delivers a muscular, affecting and ultimately stirring production of Shakespeare's mighty Plantagenet pageant Henry V."​
- Houston Press
"This year's Houston Shakespeare Festival scores big with a powerful, tautly focused "Macbeth.".​
– Houston Chronicle
"A powerfully acted and directed production, this Othello will keep you on the edge of your seat until that final dagger blow. It's a first-rate production across the board.​"
-Houston Press
"When Beatrice and Benedick volley Shakespeare's sexy iambic pentameter back and forth like Federer and Nadal, what more could you want on a lazy, humid evening in Houston?"
- Houston Press