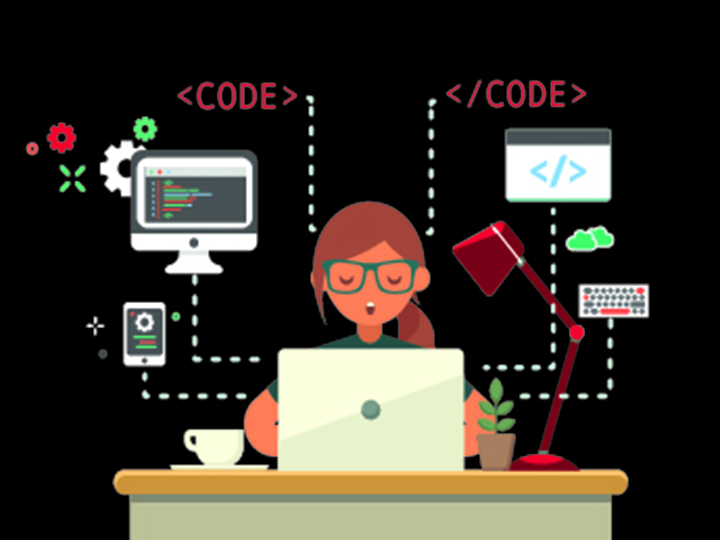 With the help of the Hewlett Packard Enterprise Data Science Institute, Girls Coding Academy introduced a new generation of young women to rewarding careers in data and computer science this past July.
An interdisciplinary project spearheaded by the College of Education, CodeCougars team is meeting the STEM education needs of Houston area middle schoolers. Girls Coding Academy, a summer academy that taught coding and computer languages such as basic HTML, Javascript and Python, was open to both girls and boys with an emphasis on teaching girls that they can excel in the world of computer science.
About 80 percent of those who attended were girls. While there was a need to take the academy virtual for its inaugural year due to COVID-19, the camp was a resounding success thanks to College of Education professors Heather Domjan, Ed.D. Bulent Dogan, Ed.D. and Laura Harlow, M.S., and collaborators from several other University of Houston colleges including College of Natural Sciences and Mathematics and College of Technology.
"Making STEM education equitable – allowing at-risk youth to attend on scholarship -- was of the utmost importance to us," said Domjan. About one-fifth of the demographic of the coding academy was made up of Kids' Lives Matter International students, an outreach program in Houston's Third Ward that encourages equity in education.
Working with local school districts, and marketing through the University's channels, 58 students attended and nearly half were scholarship recipients. Each group of six middle school students met with an undergraduate mentor from UH and high school interns from across the city. Female engineers and Hewlett Packard Enterprise employees presented to the girls, explaining what it is they do on a daily basis.
At UH, the College of Engineering Computer Science department students are made up of 90 percent male undergraduates – it is a male-dominated field. Female Computer Science students were role models and mentors in this program.
"We wanted to impress on the girls that it is possible for them to become computer scientists," said Dogan.