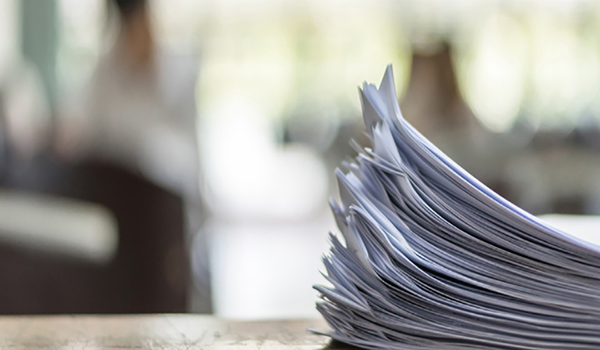 The Computational Physiology Laboratory (CPL) at the University of Houston conducts a study about deadline stress in academic environments. Specifically, CPL aims to investigate how traits interact with tactics, behaviors, and stress levels in the days leading up to a proposal or paper deadline, as well as how this complex factor dynamics affect performance. For this study, CPL looks to recruit volunteer participants among the faculty population of the University of Houston – Main Campus.
 Potential participants should be tenure-track Assistant, Associate, or Full Professors and plan to work on a major proposal or paper deadline sometime this academic year (2019-2020). Enrolled participants will be monitored at the office for four days: a) the last two days leading up to the deadline; and, b) two regular working days after the deadline. Monitoring during these four days will be totally unobtrusive and will not interfere with the participant's working schedule and activities. It will include:
Miniature thermal and visual camera that will image the participant's face as s/he works on her/his laptop towards the deadline or other academic business.
An iWatch the participant needs to wear on her/his dominant hand.
Two brief questionnaires the participant needs to fill out at the beginning and end of each day.
The log of the daily application usage on the participant's laptop (e.g., 4 hours of Word and 1 hour of Email usage the morning before the deadline).
For the four experimental days, we will make available to the participant a well-appointed office with window in the new Health and Biomedical Sciences Building (HBSB) 1. The identity of the participant will be kept confidential and all her/his data will be identified by a code name. The participant can also request the exclusion of the visual video form the dataset. In this case, we will publish only the derived facial expressions (meta-data), which carry no  identifying information.
 Upon the completion of the four-day protocol, participants will receive an $200 Amazon gift card. When participants communicate the fate their proposal or paper, will receive an $50  Amazon gift card. Hence, the total remuneration for full participation would be $250 per subject.
The study protocol has been approved by the Institutional Review Board (IRB) of the University of Houston. Please contact the investigator, Prof. Ioannis Thomas Pavlidis  for further information and to initiate your enrollment.
Contact Information
Email: ipavlidis@uh.edu
Telephone: 713-743-0101
Computational Physiology Laboratory, University of Houston
4811 Calhoun Rd, Room 306
Houston, TX 77204-6022