Department of Energy (DOE)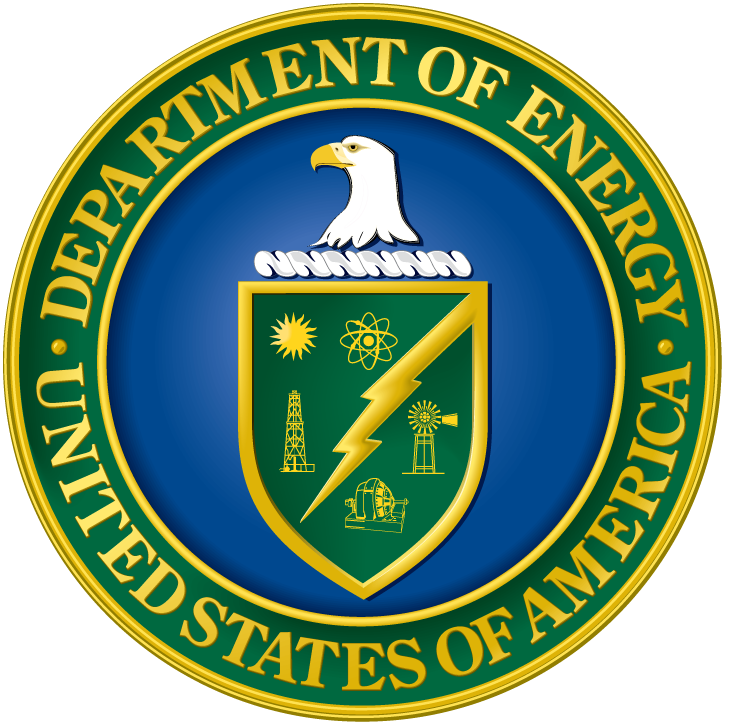 The Department of Energy (DOE) has one of the richest and most diverse histories in the federal government. Although only in existence since 1977, the Department traces its lineage to the Manhattan Project effort to develop the atomic bomb during World War II and to the various energy-related programs that previously had been dispersed throughout various federal agencies. The mission of the Energy Department is to ensure America's security and prosperity by addressing its energy, environmental, and nuclear challenges through transformative science and technology solutions.
Funding can be found through the following DOE offices:
Office of Science 
The Office of Science's (SC) mission is to deliver scientific discoveries and major scientific tools to transform our understanding of nature and advance the energy, economic and national security of the United States. SC is the nation's largest federal sponsor of basic research in the physical sciences and the lead federal agency supporting fundamental scientific research for our nation's energy future. 


Office of Energy and Efficiency & Renewable Energy 
The mission of EERE is to create and sustain American leadership in the transition to a global clean energy economy. Its vision is a strong and prosperous America powered by clean, affordable, and secure energy.


Office of Nuclear Energy
The Office of Nuclear Energy (NE) is working to advance nuclear power to meet the nation's energy, environmental, and national security needs. The following funding opportunities assist the Office of Nuclear Energy by resolving barriers to technical, cost, safety, security, and proliferation resistance through early-stage research, development, and demonstration in the following areas:

Enhancing the long-term viability and competitiveness of the existing U.S. reactor fleet.
Developing an advanced reactor pipeline.
Implementing and maintaining national strategic fuel cycle and supply chain infrastructure.
Office of Fossil Energy 
The Office of Fossil Energy partners with industry, academia, and research facilities to further the development of advanced fossil technologies. Competitive solicitations issued as Funding Opportunity Announcements (FOAs) are the principal mechanism used to contract for cost-shared research, development, and demonstration projects. 


Advanced Research Projects Agency 
ARPA-E projects have the potential to radically improve U.S. economic prosperity, national security, and environmental well-being. With a focus on transformational energy projects that can be meaningfully advanced with a small amount of funding over a defined period. The office's streamlined awards process enables quick action and the catalyzation of cutting-edge areas of energy research.


Office of Electricity
The Office of Electricity (OE) provides national leadership to ensure that the Nation's energy delivery system is secure, resilient and reliable. OE works to develop new technologies to improve the infrastructure that brings electricity into our homes, offices, and factories, and the federal and state electricity policies and programs that shape electricity system planning and market operations.