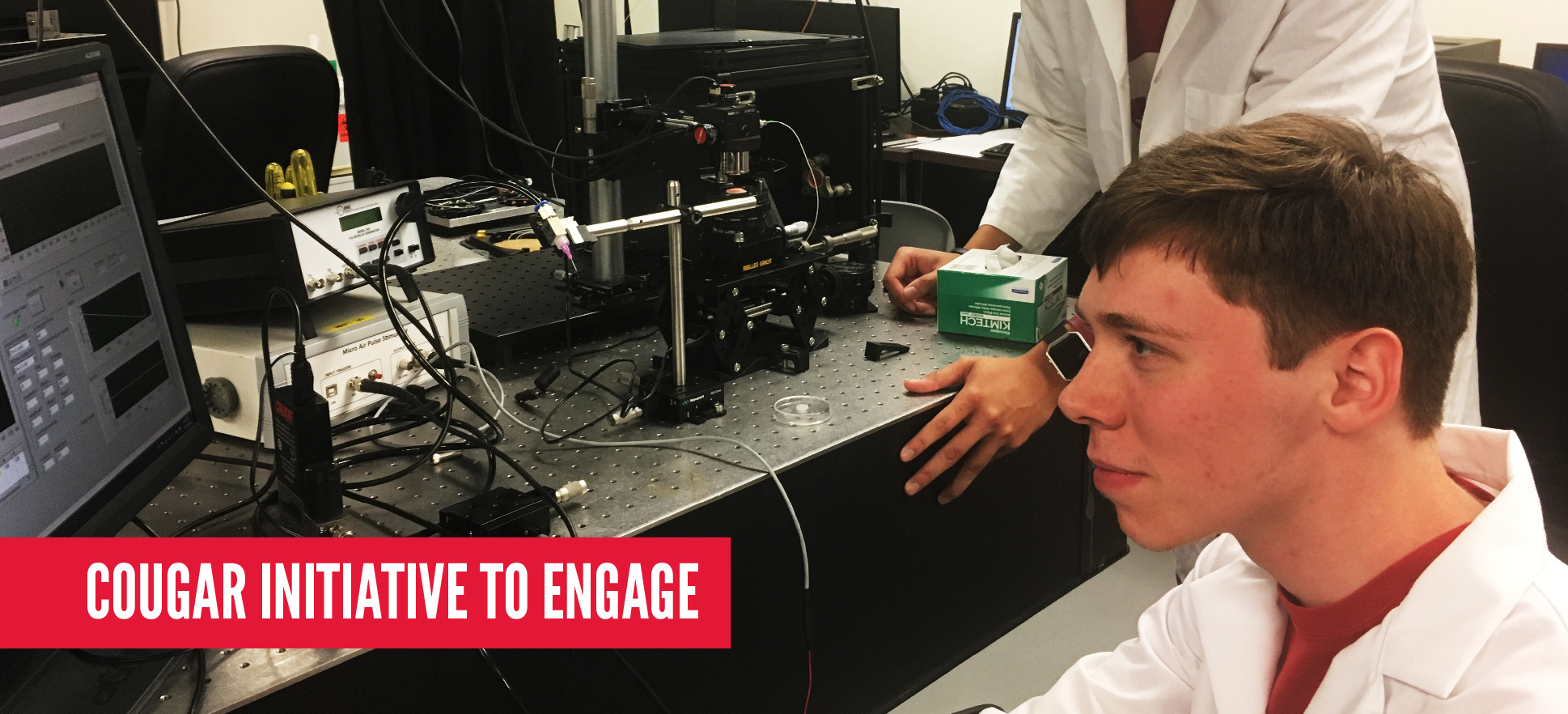 In the fall of 2016, Provost Paula Myrick Short invited faculty, staff, and students to submit proposals for the Next Big Thing, a five-year Quality Enhancement Plan (QEP) to improve student learning, as part of the university's reaffirmation of accreditation by the Southern Association of Colleges and Schools (SACS).
After careful deliberation, community and co-curricular engagement was chosen as the focus of the QEP. A planning committee of faculty and staff developed this proposal into the Cougar Initiative to Engage (CITE).
The planning committee has set several ambitious goals for CITE:
To improve the skills of University of Houston students in competencies essential to success in their lives and careers.
To increase the number of high-impact co-curricular activities at UH that prepare students for success in their lives and careers upon graduation.
To increase the number of UH students participating in co-curricular activity as part of their undergraduate education.
To ensure that students are well prepared for their lives and careers after graduation.
To ensure that UH graduates are well equipped to meet the needs of the workforce and to engage in the world as responsible citizens.