2020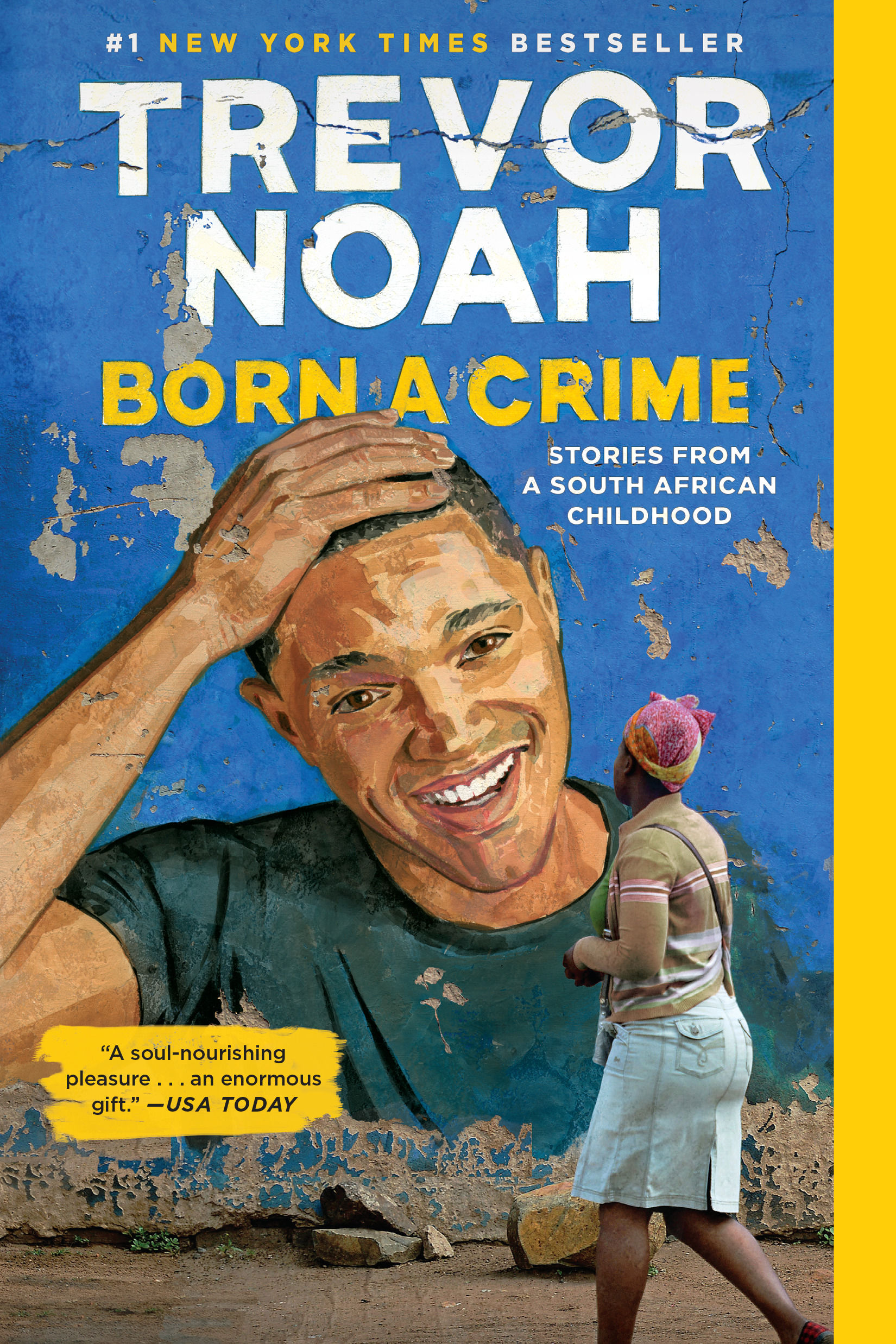 Born a Crime: Stories from a South African Childhood by Trevor Noah
The author of 2020's Provost Summer Read book is Trevor Noah, a South African comedian, political commentator, and host of "The Daily Show." Noah's story relates his experience growing up under the apartheid government of South Africa in the 1980s. This was during a time when being of mixed race was illegal in the country, and Noah is the son of a white Swiss father and black Xhosa tribe woman. He describes his upbringing as "growing up in the shadow of a giant." His mother is the heroine of his story who teaches Noah how to navigate the confines of racism and violence in South Africa with grace and humor.  
Born a Crime: Stories from a South African Childhood creates a space for students and faculty to examine issues of inequality and identity. The themes of this book are timely and relevant to current events in our own country. As new Cougars and future University of Houston graduates, I invite you to reflect on these themes as you read Born a Crime: Stories from a South African Childhood. I look forward to the start of the fall semester and hope that you enjoy reading about Noah's inspiring journey from hopelessness to award-winning comedian and international star.
2019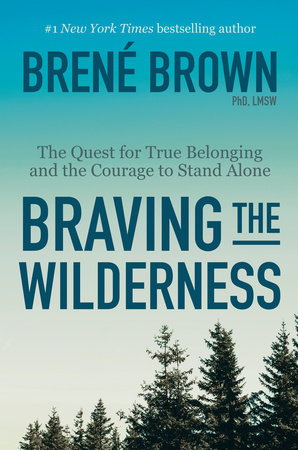 Braving the Wilderness by Brené Brown
The concept of 'belonging' is the central point of 2019's Provost Summer Read selection, Braving the Wilderness by Brené Brown. As you engage with this community of scholars for the first time, at one of the most diverse institutions not just in the state of Texas but in the nation, we encourage you to consider the author's words:
"The special courage it takes to experience true belonging is not just about braving the wilderness, it's about becoming the wilderness. It's about breaking down the walls, abandoning our ideological bunkers and living from our wild heart rather than our weary hurt. We're going to need to intentionally be with people who are different from us. We're going to have to sign up, join and take a seat at the table. We're going to have to learn how to listen, have hard conversations, look for joy, share pain and be more curious than defensive, all while seeking moments of togetherness."
2018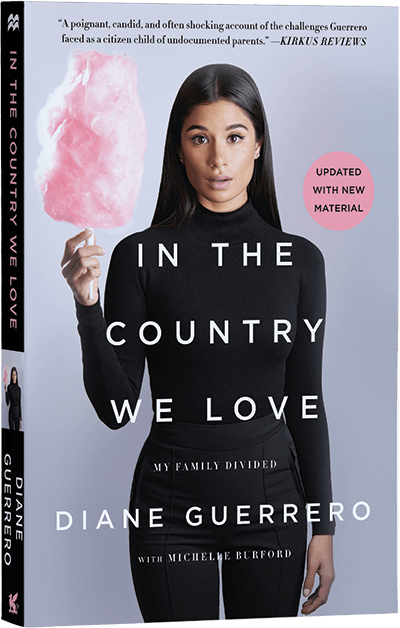 In the Country We Love: My Family Divided by Diane Guerrero
Through this poignant and timely work, actress Diane Guerrero personalizes immigration reform conversations by sharing her own story. In chronicling the challenges faced by Ms. Guerrero and her family, In the Country We Love provides the Class of 2022 with a unique perspective to consider on the journey to self-discovery while also examining the importance of support systems.
Diane Guerrero is an actress on the hit shows Orange is the New Black and Jane the Virgin. She volunteers with the nonprofit Immigrant Legal Resource Center, as well as with Mi Familia Vota, an organization that promotes civic involvement. She has been named an Ambassador for Citizenship and Naturalization by the White House.
2017
 Hidden Figures: The American Dream and the Untold Story of the Black Women Who Helped Win the Space Race by Margot Lee Shetterly
Before John Glenn orbited the Earth or Neil Armstrong walked on the moon, a group of professionals worked as "Human Computers," calculating the flight paths that would enable these historic achievements. Among these were a coterie of bright, talented African-American women. Segregated from their white counterparts by Jim Crow laws, these "colored computers," as they were known, used slide rules, adding machines, and pencil and paper to support America's fledgling aeronautics industry, and helped write the equations that would launch rockets, and astronauts, into space.
2016
Listening is an Act of Love: A Celebration of American Life from the StoryCorps Project by Dave Isay
StoryCorps founder and legendary radio producer Dave Isay selects the most memorable stories from StoryCorps' collection, creating a moving portrait of American life.
The voices here connect us to real people and their lives--to their experiences of profound joy, sadness, courage, and despair, to good times and hard times, to good deeds and misdeeds. To read this book is to be reminded of how rich and varied the American storybook truly is, how resistant to easy categorization or stereotype. We are our history, individually and collectively, and Listening Is an Act of Love touchingly reminds us of this powerful truth.
2015
The Rise: Creativity, The Gift of Failure, and The Search for Mastery by Sarah Lewis
From celebrated art historian, curator, and teacher Sarah Lewis, a fascinating examination of how our most iconic creative endeavors—from innovation to the arts—are not achievements but conversions, corrections after failed attempts.
The gift of failure is a riddle: it will always be both the void and the start of infinite possibility. The Rise—part investigation into a psychological mystery, part an argument about creativity and art, and part a soulful celebration of the determination and courage of the human spirit—makes the case that many of the world's greatest achievements have come from understanding the central importance of failure.

Written over the course of four years, this exquisite biography of an idea is about the improbable foundations of a creative human endeavor. Each chapter focuses on the inestimable value of often ignored ideas—the power of surrender, how play is essential for innovation, the "near win" can help propel you on the road to mastery, the importance of grit and creative practice. The Rise shares narratives about figures past and present that range from choreographers, writers, painters, inventors, and entrepreneurs; Frederick Douglass, Samuel F.B. Morse, Diane Arbus, and J.K. Rowling, for example, feature alongside choreographer Paul Taylor, Nobel Prize–winning physicists Andre Geim and Konstantin Novoselov, and Arctic explorer Ben Saunders.
2014
Step Out on Nothing: How Faith and Family Helped Me Conquer Life's Challenges by Byron Pitts


In "Step Out on Nothing," Byron Pitts chronicles his astonishing story of overcoming a childhood filled with obstacles to achieve enormous success in life. Throughout Byron's difficult youth--his parents separated when he was twelve and his mother worked two jobs to make ends meet--he suffered from a debilitating stutter. But Byron was keeping an even more embarrassing secret: He was also functionally illiterate. For a kid from inner-city Baltimore, it was a recipe for failure.

Pitts turned struggle into strength and overcame both of his impediments. Along the way, a few key people "stepped out on nothing" to make a difference for him--from his mother, who worked tirelessly to raise her kids right and delivered ample amounts of tough love, to his college roommate, who helped Byron practice his vocabulary and speech. Pitts even learns from those who didn't believe in him, like the college professor who labeled him a failure and told him to drop out of college. Through it all, he persevered, following his steadfast passion. After fifteen years in local television, he landed a job as a correspondent for CBS News in 1998, and went on to become an Emmy Award-winning journalist and a contributing correspondent for "60 Minutes." Not bad for a kid who couldn't read.

From a challenged youth to a reporting career that has covered 9/11 and Iraq, Pitts's triumphant and uplifting story will resonate with anyone who has felt like giving up in the face of seemingly insurmountable hardships.