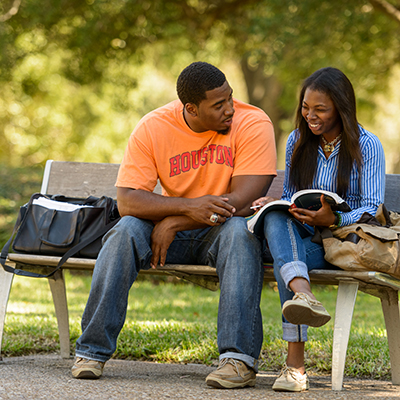 About the Provost Summer Read Program
The Provost Summer Read Program is built around a common book that is read over the summer by all first year students. After first year students arrive on campus to begin their fall semester of classes, they will participate in a seminar discussion of the book that will be led by a member of the faculty.
Each student will be given a copy of the book when he/she arrives on campus for summer orientation. It will be included with other materials that each student will receive at the beginning of orientation.
The goals of the Provost Summer Read Program are:
To engender a sense of community among first year students through participation in a shared activity
To provide first year students with an opportunity to engage with other first year students and faculty at an early stage in their academic career.
To introduce first year students to the intellectual climate of the university
To learn to appreciate the role that dialogue and reasoned exchange of ideas plays in student success
To promote reading and writing as a way of developing analytical skills and the ability to think critically
Essay Contest
Listening is An Act of Love, this year's selection for The Provost Summer Read program, features narratives collected from interviews between everyday Americans. These pieces allow readers to hear untold American stories and celebrate our history in a new, distinct way. As you read the book, perhaps these stories resonated with your own lives. Perhaps, you too have a story to share. We have created an interview contest to allow freshman to tell their stories. Students may submit either their own story or a submission of someone else's story guided by one or more of the following themes:
What story guided you to UH?
What story do you hope to create at UH?
What story do you hope to create when you graduate?
Submission Guidelines
Contestants must be first year students. Freshman may submit their story in one of the following formats:
Video Interview
Spoken Word Recording
Photograph
Artwork or Drawing
Video Interviews cannot exceed more than 3 minutes in length. Spoken Word Recording may be either audio or video recording and cannot exceed more than 3 minutes in length. Photographs, Artwork or Drawing submissions will be digital only and must be submitted with a written description that does not exceed 1000 words. Artwork and Drawing submissions can be hand drawn, paintings, sculptures or other artwork but submissions must be photographed and submitted. All submissions will be judged based on the story told, creativity of submission format and connection to the contest theme.
How to Submit
All submissions must be turned in via email to psrbook@uh.edu by November 1st at 5:00pm. Submissions must be emailed in the following format:
First and Last Name
ID Number
Email
Phone Number
Link to video or PDF & JPEG attachment
If you are submitting a spoken word or video interview, submissions must be downloaded to Youtube.com, and a link should be sent with the email submission. Photographs, drawings, and artwork should be sent as a JPEG image attachment with a PDF attachment for descriptions. Physical copies of photographs, drawings, or artwork will not be accepted. For any questions regarding submission guidelines or how to submit please contact psrbook@uh.edu.