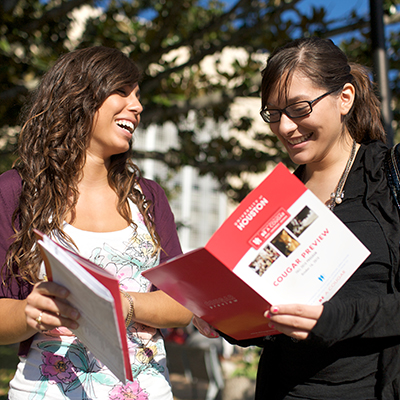 Information for newly admitted students.
UH in 4
The UH in 4 program is a partnership between the University and students to support graduation within four years. The program provides a comprehensive plan to help students navigate their four-year college experience.
Peer Assistants

Peer Assistants roles provide two dynamic student leadership opportunities responsible for a) assisting colleges and new students with advising and enrollment during New Student Orientation, and b) coaching assigned groups of students during the academic year while identifying and assisting with potential academic barriers to degree completion.