Executive Team
The Cub Camp Executive Team is made up of five Directors. Each Director is required to have previous Cub Camp staff experience. Applications open in August of each year.
Head Director: Wafeeq Ahmad
The Head Director works with professional staff to provide oversight of the Executive Director Staff and Co-Chairs to ensure proper planning and execution of Cub Camp.
Staff Development Director: Jordan Shaw

The Staff Development Director is responsible for facilitating counselor training, blended delivery models, risk management, and camp culture maintenance/development.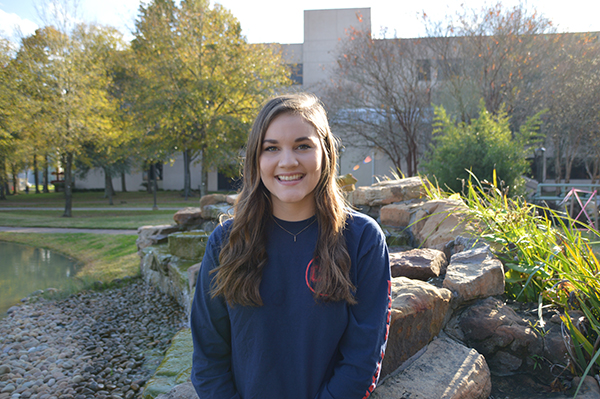 Recruitment and Engagement Director : Molly Zwahr

The Recruitment and Engagement Director creates programming and communications for staff and camper recruitment during the spring and summer semesters. Overseeing two staff members, this Director is also responsible for financial development opportunities.
Camp Operations Director : Terry Morris
The Camp Operations Director oversees Crew and all camp programming, logistics, and inventory. This position works with professional staff to coordinate and facilitate Pre-Set, Send-Off, and the Bring back program.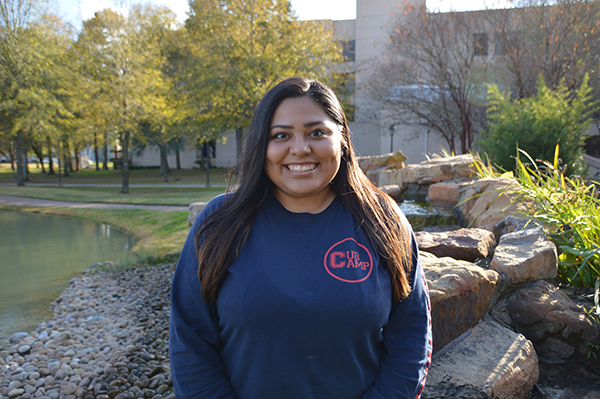 Events and Hospitality Director : Krista Garcia

The Events and Hospitality Director coordinates all internal and external events related to camp culture, including the camper retention, or continuity, program. This position also plans and facilitates all Namesake events, schedules camp speakers, and runs guest hospitality at Cub Camp.
Co-Chairs
There are eight Co-Chairs this year.
Co-Chairs are selected in November of each year. Co-Chairs must have previous Cub Camp staff experience.
Each Co-Chair works with a partner to select and train counselors for the work they will do with freshmen during Cub Camp. Co-Chairs are responsible for upholding and enforcing all Cub Camp policies.
Back Row (left to right): Amaris Rodriguez, Andy Trevino, Zeynep Topuz; Center Row (left to right): Ryan Hamilton, Dom Carreon, Keith Turner, Andrea Lopez; Front Row: Dana Gilmore
Counselors
There are 48 Camp Counselors this year.
Counselors are selected in February of each year. All Cub Camp Counselors are current UH students and are not required to have attended Cub Camp as a camper.
Camp Counselors serve as a support system for freshmen and help them transition into college life. He or she leads a group of freshmen called a Discussion Group (DG) alongside a DG partner. Counselors also perform informative and purposeful skits during camp to help freshmen better understand UH traditions, college life, and campus services.
The 2019 Counselors are divided into four camps:
Camp Walker: Mehwish Abbasi, Victor Aragon, Sarah Bryant, Maggust Bui, Valentina Diaz, Ashley Herrera, Gabriel Johnson, Bailey Meoynoratha, Suraj Patel, Brett Robinson, Dakota Robles, Nastesho Ulow
Camp Hamilton: Donavon Davis, Victoria Hernandez, Domanik Ibanez, Jasmine Khademakbari, Andrea Madison, Daniel Mendez-Alarcon, Monica Navarro, Princess Okoye, Annabelle Poer, Valeria Rodriguez, Taegen Senawong, Trenatee Smith-Jackson
Camp Jones: Ronyail Branch, Kenneth Davis, Alice Egole, Destinee Harris, Taurus Jones, Jacqueline Pillar, Taylor Piper, Corinne Roberts, Brandon Sam, Ahmad Soussi
Camp Robinson: Minnae' Bellard, Rasean Branch, Alina Dominguez, Deya Durham, Josue Guerrero, Regina Martinez, Jimmy Oyewole, Angelina Pieniazek, Monica Ramirez, Tanner Stephenson, Jordan Tanyi, Amarice Vasquez
Crew Chairs
There are 2 Crew Chairs this year.
The role of a Crew-Chair is to assist the Crew Director in overseeing camp operations and assisting in the training and leadership of the other members of Crew. Each Crew-Chair will be assigned specific elements of camp that they are responsible for planning and executing.
These are our 2018 Crew Chairs!

Priscilla Torres

Y-Vi Tran
Crew
We have 8 Crew positions this year.
Being a Cub Camp Crew member gives you a different camp experience. Our Crew members work closely with the Executive Team and professional staff to carry out the "behind the scenes" logistics of Cub Camp.
While Counselors have extended training and facilitate one specific role, our Crew members have a shorter hiring/training timeline and function in multiple roles while at camp – working both independently, in pairs, and as part of a whole team - to create the experiences and environment that makes Cub Camp successful.
Crew members can expect to develop skills which make them impressive candidates to future employers and Cub Camp will help you translate your Crew job to your resume. The role requires someone with an entrepreneurial spirit; this is a challenging and rewarding role. Members of Crew do not have direct interaction with new students, but instead gain a better understanding of the scope of the organization and the impact this program has on incoming freshmen by serving in a strategic and supportive role.