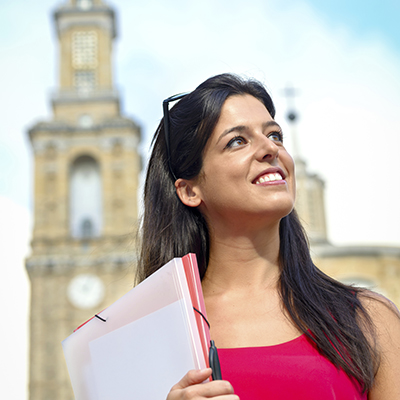 Whether you are an international student attending classes at the University of Houston, or a current UH student looking to broaden your horizons, you can connect with us here.
Learning Abroad
The Learning Abroad office advances the goals of UH Global by offering undergraduate and graduate students unique, life changing, educational overseas experiences. It facilitates opportunities for students to participate in faculty-led, reciprocal exchange, and affiliated third party provider programs, as well as research collaboratives, internships, experiential and service learning, and volunteer activities.

International Student and Scholar Services
International Student and Scholar Services advances the goals of UH Global by providing for the special needs of international students and exchange visitors related to their status as non-immigrants of the United States. It fulfills the University of Houston's responsibility to comply with the laws and regulations of the U.S. and federal government and promotes internationalization through comprehensive services and programs.
Global Citizens Credential
The Global Citizens Credential (GCC) allows students to enhance their degrees with a set of core competencies that will distinguish them as global citizens. These are identified as global knowledge, global engagement, and global responsibility. Completion of GCC requirements is certified by the Office of the Provost – UH Global and the Office of the Registrar. The GCC is open to any UH undergraduate student who is not facing any disciplinary action and is in good academic standing as reflected by a cumulative grade point average of 2.00 or above. For more information about the program and how to register, email uhglobal@uh.edu.