UH Provost Paula Myrick Short Earns Emeritus Status
UH System Board of Regents Recognizes Provost's Many Contributions to the University

By Mike Emery, 713-743-7197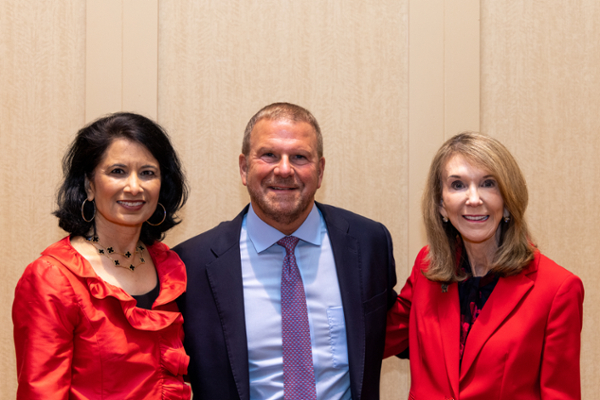 To earn emeritus status in higher education, one must demonstrate an unwavering commitment to an institution and its mission. It's a designation that further reinforces the legacy of an academic leader and their ongoing role in championing the institution they serve. 
University of Houston Senior Vice President of Academic Affairs and Provost Paula Myrick Short has done exactly that … and so much more. Her efforts in supporting student success and growing the University have not gone unnoticed, particularly by the University of Houston System Board of Regents. 
On May 19, the board unanimously voted to bestow the status of both faculty emeritus and senior vice president emeritus status to Short. She is UH's first senior vice president emeritus. 
"Since assuming her post as provost, Dr. Short has driven the University of Houston enterprise to greater heights of excellence," said UHS Chancellor and UH President Renu Khator. "Provost Short has made us proud and leaves a brilliant legacy that will be felt for generations." 
In her remarks, Khator applauded the many initiatives led by Short, including UHin4, the Provost's Summer Read Program, Houston Guided Pathways to Success, Passports for Coogs, Cub Camp, and others. She also touted Short's work in developing the University's strategic plan. 
"This plan is a blueprint for reaching greater heights in the new decade, which will make a long-lasting difference in the lives of countless students, faculty, staff members, and our community at large," Khator said. 
Khator was quick to tout Short's role in further diversifying UH's tenured and tenure track faculty base. According to Khator, Black and Hispanic faculty members were increased by 40 percent, women faculty grew by 26 percent and the number of women full professors grew by 16 percent. 
Regent Beth Madison echoed Khator's sentiments. As the vice chair of the Academic and Student Success Committee, Madison has worked closely with Short and expressed gratitude for the provost's service to the UH community over the years. 
"I have been impressed with your dedication and professionalism," she said. "You deserve this recognition and this honor." 
Short is approaching 10 years on the job as senior vice president of academic affairs and provost, as well as UHS senior vice chancellor of academic affairs. Many of her contributions to the University are documented within the Provost's Impact Report. 
Tilman J. Fertitta, chair of the UHS Board of Regents, further extended appreciation to Short for a job well done. 
"I've had the distinct pleasure of working with Paula for several years," he said. "She has played a large part in the many great things that are happening at UH. We can't tell you how much we appreciate your efforts in making this such a special university." 
Short, who retires in August, will remain a part of the University family through many initiatives that will live on and impact future generations of students. Likewise, her steadfast dedication to higher education continues to inspire others throughout the campus and within our community. 
"I am humbled by this honor," Short said. "This institution will always be a part of me. Earning two emeritus designations further reflects my dedication to the University of Houston and is clear indication that I will continue to advocate for this great institution for years to come."