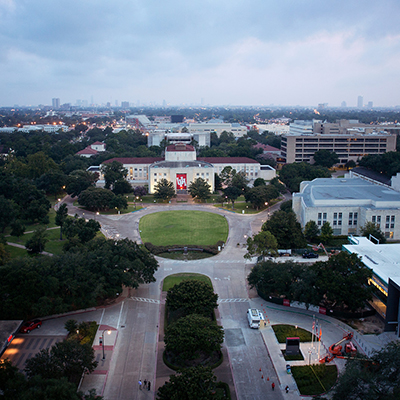 Please read below for orientation information and answers to some Frequently Asked Questions.  
Orientation Information
Date: Tuesday, August 18, 2020

New Faculty Orientation (NFO) will provide you with critical information, advice on tapping resources to support teaching and research, guidance on promotion and tenure, and key introductions to UH contacts and sources. The NFO Day will consist of presentations from university leadership. Faculty will participate in breakout sessions with discussions on topics such as the grants process, internal awards, technology transfer, campus culture, and tenure and promotion. 
Date: Wednesday, August 19, 2020
9:00 am - 3:00 pm (optional classes)
The Office of Faculty Engagement and Development has coordinated optional training and informational opportunities which will include Q&A sessions on faculty resources, faculty support, health and medicine, student services, and university services. The Office of Faculty and Departmental Instructional Support will provide information on the latest instructional design and educational technology resources available to you in preparing for your classes.
Frequently Asked Questions
Who should attend?
All new full-time faculty with an effective start date between January 1, 2020 and September 1, 2020 are expected to attend.
Is registration required?
Yes, you must register to attend using the online registration form. You will receive an email confirming your registration.
When may someone register?
Please register as soon as you electronically sign your offer letter in Taleo.
What is the registration deadline?
July 31, 2020.
Whom should I contact with Orientation questions?
If you have any questions, please feel free to contact Leslie Coward, Ph.D. at 713-743-2762 or by e-mail at lcoward@uh.edu.