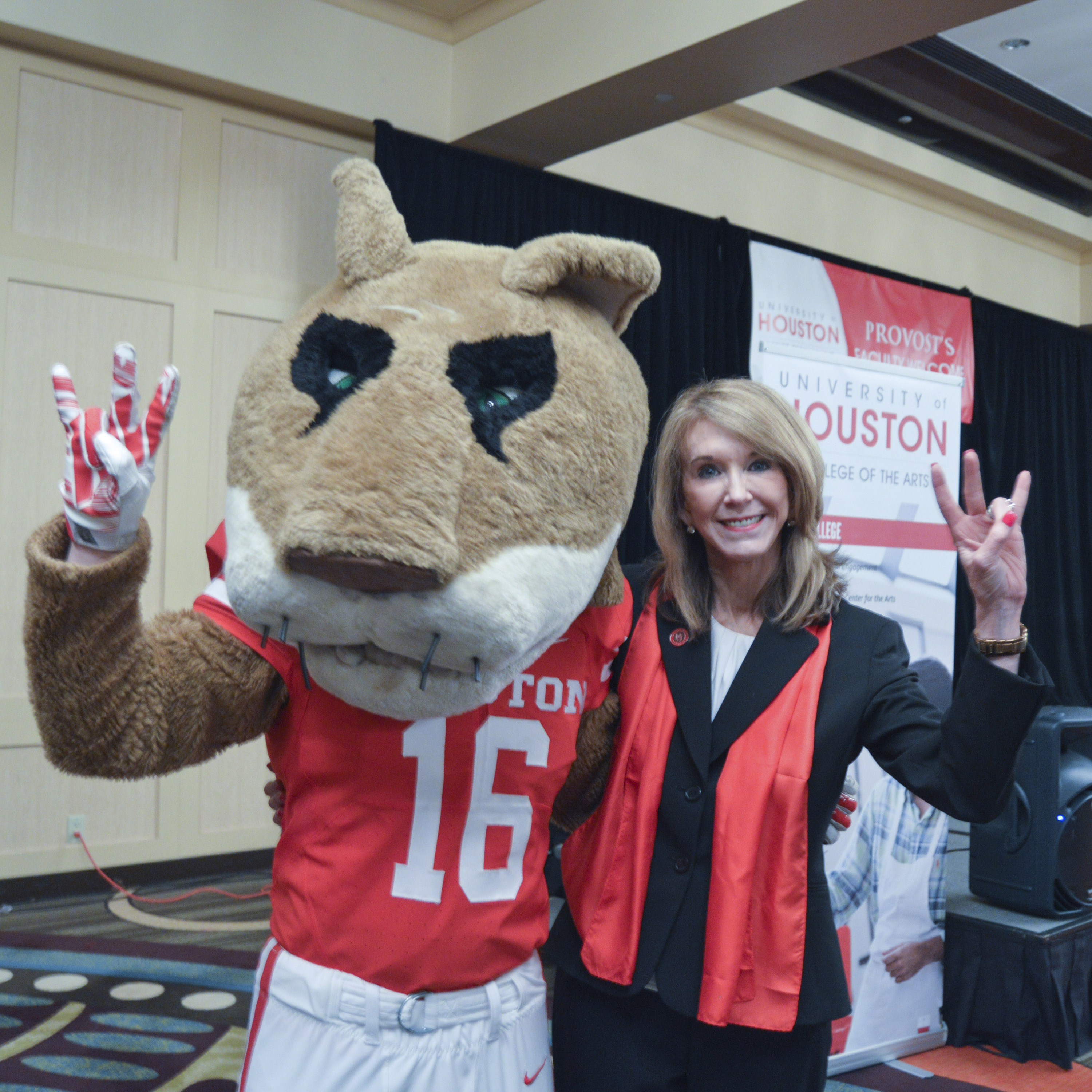 Welcome to the University of Houston! We are delighted that you have chosen to join the Cougar community as a Powerhouse Faculty Member. We are excited about the experience, energy, spirit, and the particular strengths that you will bring to our teaching, research, and service activities. You will be joining faculty members that are leaders in their fields and that regularly make things happen — in the lab, in society, and around the world. In addition, UH faculty are simultaneously making things happen in every classroom, working closely with each student to open up new worlds and new possibilities.
We have planned a New Faculty Orientation Virtual event on August 18,2020. To ensure that you are in attendance we ask the you please Register for orientation today.
New faculty orientation (NFO) is going virtual! Our goal is to orient you to UH's mission and share important information and resources. NFO is one of the many ways UH invests in your success and we have provided four orientation modules that will assist you before you arrive. Links to the videos and websites are listed below. Please explore the orientation information and then register as soon as possible for the Synchronous NFO session on August 18th. 
Again, welcome!
Faculty Benefits and Resources
For more information on the benefits and resources available to UH faculty, visit uh.edu/provost/faculty or https://uh.edu/provost/faculty/current/fed/.