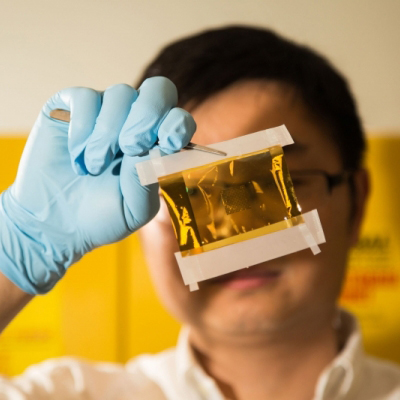 Click here for a full list of resources available to faculty

Faculty Engagement and Development
The Office of Faculty Engagement and Development (FED) is a faculty-driven, administratively supported organization that will provide high quality programming and appropriate resources to support the continual professional development and successful career progression of faculty members at UH.
Faculty Awards
A university's strength, prestige, and national standing are in great part a reflection of its faculty. The University of Houston is no exception – our faculty members are at the core of who we are and how we are perceived.
This Faculty Awards event helps us celebrate faculty excellence. Whether in the classroom, in the research laboratory, or mentoring and advising students, our faculty have brought the University of Houston to top-tier national recognition. During these awards, we also acknowledge our faculty colleagues for their years of dedicated service to our students, our university and to the ancient art of teaching. The faculty members honored at this event are the University of Houston, our foundation, and our future.
Underrepresented Women of Color Coalition
The Underrepresented Women of Color Coalition is a university-level initiative focused on increasing the retention and promotion of tenured and tenure-track underrepresented women of color faculty members.
Cougar Chairs Leadership Academy
CCLA is dedicated to developing a network of problem solvers in all UH departments who will work together to produce and sustain high quality programs through the leadership of Faculty. CCLA will prepare individuals to step into departmental leadership roles to support UH strategic plans, specifically addressing the recruitment, retention, and leadership of outstanding faculty. Activities in CCLA are gauged to support the UH goals of:
National Competitiveness
Student Success
Community Advancement
Athletic Competitiveness
National and Local Reputation
Resource Competitiveness
Faculty Grants
The Provost Visiting Scholars Program is designed to support faculty recruitment efforts by building or expanding connections between the University of Houston and extraordinary scholars from other institutions.
The Provost's Faculty Travel Fund is designed to help the University of Houston's tenured and tenure-track faculty members enhance their professional development and increase the visibility of the institution by supporting faculty travel to present the results of their research or creative activity at meetings with a national or international audience.
Faculty Grievance
The University of Houston requires that all faculty members be treated fairly and consistently in all matters related to their employment. The university provides faculty with the right to express their grievances through informal and formal avenues. For more information about the faculty grievance policy and information on submitting a grievance, click the link below.
Non-Tenure Track Faculty
The non-tenure track faculty is comprised of two primary types of positions, those positions which are on a promotion-eligible (PE) pathway, and those positions which are on a non-promotion eligible (NPE) pathway. For more informatoin about non-tenure track faculty policies and procedures, click the link below.
Promotion and Tenure
For information on the Promotion and Tenure process at the University of Houston as well as links to the promotion and tenure processes by college.
Faculty Annual Performance Review
Faculty members not only deserve but should expect an open, fair, and transparent annual performance review process that, in turn, will be used to inform and guide decisions on how they should be rewarded. This policy provides a general framework applicable to all academic departments at the University of Houston. 
Measurement and Evaluation Center

The Measurement and Evaluation Center provides a variety of resources to current faculty, including faculty/course evaluations, exam scoring, program evaluations, survey research, and university scanning services.
Teaching
The Office of the Provost is committed to providing useful resources that allow faculty to create classroom environments that facilitate student engagement and success. This includes innovative teaching grants, technology trainings, instructional support, and more.
Research
Learn the ins and outs related to research at UH through contracts, compliance, intellectual property, and animal care.
Work-Life Balance
Maintain a work-life balance through sick leave, family and medical leave, parental leave, and dual career programs. Find information about the Children's Learning Centers, Summer Camps, the UH Charter School, and the Collaborative for Children.
Professional Development
Strengthen your skills in leadership, management, and professional development through trainings, programs, and funds to make your career a success.
Governance Organizations
The following is a collection of links to information about the various governance organizations at the University of Houston central campus.