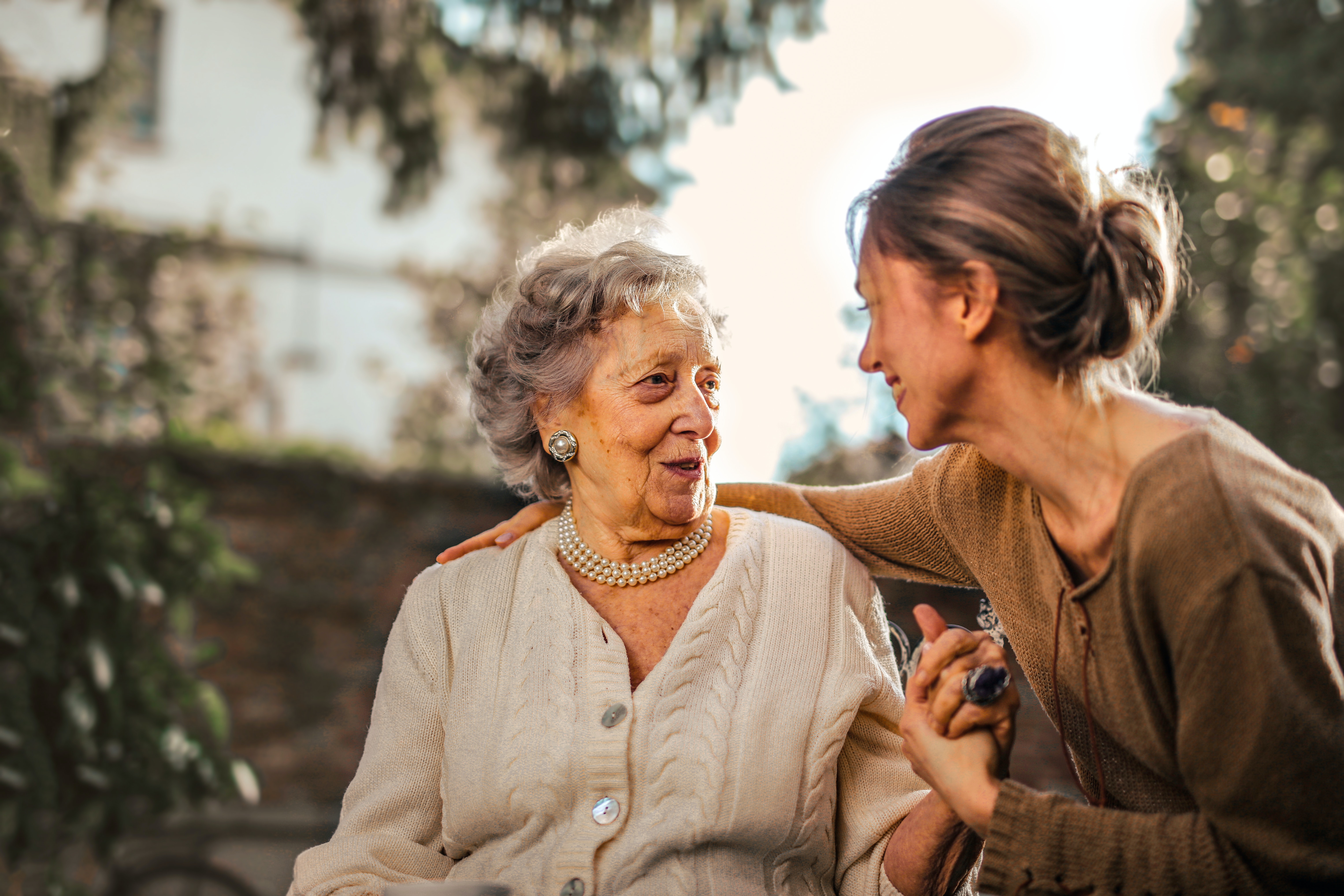 By Bettina Beech, UH Chief Population Health Officer
Healthcare is one of the largest and fastest-growing sectors in the United States with over 22 million workers (American Community Survey, 2019). The size of this vast and important workforce is less than half the number of Americans (53 million) who provide unpaid caregiving for family members or friends.
The aging of the U.S. population, the cost of elder care, and sharp increases in chronic disease prevalence have heightened the need for family caregivers.
 The number of U.S. adults 65 years of age and older is expected to double over the next two decades (2020 Profile of Older Adults). The trend has been referred to as a "silver tsunami," reflecting the rapidly growing segment of older Americans who live longer and have high likelihood of developing or managing chronic diseases.
This demographic shift is one of the most significant in human history (United Nations Department of Economic and Social Affairs Population Division, 2017) and is likely to have significant implications for family dynamics, and the demand for and the availability of long-term community services and resources.
Family caregiving can be rewarding however, it requires significant energy, resources, and time that is often equivalent to a full-time job. Caregivers typically assist with personal care, transportation, household chores, and medical treatments, while managing their own jobs, responsibilities, and health issues. The economic implications associated with caregiving are substantial, as the total cost of uncompensated care based on 16 hours per week at an average of $13.81 per hour is estimated to be $470 million annually (Reinhard, Feinberg, Houser, Choula, & Evans, 2019; The Economic Impact of Caregiving, 2021). The cumulative expense of caregiving is also exacerbated by loss of income estimated to be $522 billion annually (Chari, Engberg, Ray, and Mehrotra, 2015). If these trends continue, family caregiving is likely to represent a threat to the financial stability and vitality of households in the United States.
Demographic Shifts in Family Caregivers
The bulk of research examining family caregiving has focused on adult children or spouses; however, a growing number of young people serve as caregivers for family members. The increasing diversity of family caregivers is related to the number of Americans (59.7 million) who live in multi-generational households (Pew Research Center). Over 5 million students are caregivers for adult family members and these obligations can have profound an impact on their career trajectories, socioeconomic prospects, and future quality of life. Family caregiving can adversely affect scholastic performance, introduce and/or exacerbate emotional distractions, and increase the time to college completion for young caregivers. According to the Association for American Retired Persons (AARP), 70% of student caregivers indicated that their caregivers' responsibilities have affected their academic demands, responsibilities, and preparation. The impact of family caregiving obligations is exacerbated for first generation and low-resource students who face their own challenges navigating new environments and the transition to adulthood.
Family Caregivers Are Important but Often Neglected Members of the Health Care Team
Family caregiving can be challenging, especially for young adults; however, the role of caregiver is essential in health care. Family caregivers are the first to respond to the needs of their loved ones because they are present and available. Family caregivers have more frequent interactions with their care recipients than health care providers and have the ability monitor changes in patient health conditions in real time. Many caregivers coordinate care between and among health Care providers, however, they are often rendered invisible. The role of family caregiving lacks formal recognition, coordination, and standardization in health care teams (Wolff JL, Freedman VA, Mulcahy JF, et al 2020). The Caregiver Advise, Record, Enable (CARE) Act introduced by AARP was developed to address this shortcoming. The CARE Act has been signed into law by 40 states, providing guidance to health care systems for integrating designated family caregivers into the treatment, rehabilitation, and recovery plans (Stephenson et al, 2022). The impact of policy efforts such as the CARE Act have mixed. Inconsistent implementation within healthcare organizations is among the leading contributors to the unrealized potential of this policy intervention (Raj M, Singer PM, 2021).
A new RAND Health report titled A Framework for Integrating Family Caregivers into the Health Care Team, however, provides a roadmap for eliminating barriers for including family caregivers and offers potential policy solutions. Six policy areas in which barriers can be reduced include:
Identify and record information on family caregivers
Incentivize providers to engage with family caregivers
Invest in programs that provide supportive services for family caregivers
Expand access to and funding for care coordinators to support caregivers and connect them to clinical information
Implement training programs for providers and caregivers to facilitate effective communication
Develop, test, and improve caregiver access to technologies that foster caregiver-provider care integration and information-sharing.


The Road Ahead
While these policy areas offer a path forward for caregivers, the road ahead is neither straightforward nor without its bumps. During the past two years, COVID-19 introduced a new set of challenges for caregivers and will no doubt have a lasting impact on their roles in health care. Add these obstacles to the many emotional and physical demands of caregiving, and many family members or skilled professionals may be dissuaded from taking on these critical responsibilities.
Still, advocacy and awareness can make a difference in paving a smoother road for caregivers. Legislation such as the Recognize, Assist, Include, Support, and Engage (RAISE) Family Caregivers Act has bolstered the profile of caregivers. It should be noted that this act yielded the RAISE Advisory Council, which offers much-needed guidance to congress on the state of caregiving in the U.S.
The RAISE Act, the advisory council, and other advocacy initiatives are making progress in further revealing an often-invisible force in health care and within American homes, but it will take additional efforts in truly acknowledging caregivers' important roles.
Working together, communities can make the difference for our caregivers. The energies of friends, family members, and those receiving care can not only enhance recognition of this much-needed role, but also provide care for those who are caring for our loved ones.