Message from Dean F. Lamar Pritchard
When construction of the new home for the University of Houston College of Pharmacy began in July 2015, it was a historic moment because the need for a new state-of-the-art Pharmacy facility has been discussed for many years. While it has taken a long time to become a reality, it will be well worth the wait and will be a fabulous addition to the UH Health Science Center and our regional healthcare initiatives.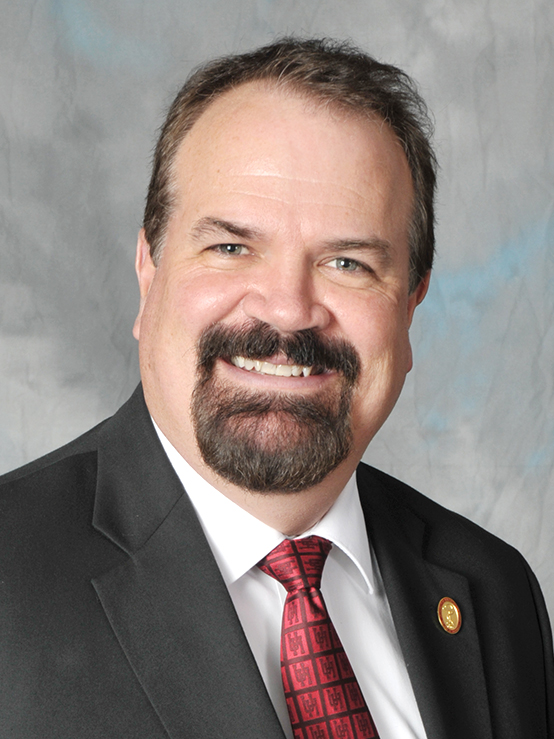 We already have phenomenal researchers in the college working to find new medications to combat today's illnesses. However, these first-rate facilities, expanded core research laboratories and new specialized technologies will enable us to expand that important research and enable our researchers to better explore new frontiers in drug discovery and development.
Our new state-of-the-art classrooms will allow our faculty to utilize the latest and most effective teaching pedagogies that will also allow us to offer new and unique educational programs to enhance our practice of pharmacy throughout the region. We will be able to better meet the ever-changing needs of our healthcare system and communities.
A key centerpiece of the new building will be a new expanded state-of-the-art Pharmacy Care Laboratory that will allow students to begin pragmatic "hands-on" training immediately upon entry into the professional program. This new approach will allow students to begin to assimilate knowledge and principles in a pragmatic and applied manner much earlier in the curriculum. Simulations also will be used to a greater degree, which will better prepare our students before "live-patient" rotations begin.
The workstation capacity in our Pharmacy Care Laboratory will greatly increase. We will have an enhanced simulated community pharmacy that will allow our students to design and operationalize such important principles as workflow design, patient counseling methodologies, inventory control, personnel management, enhanced Over-the-Counter (OTC) counseling, etc. We also will have a patient assessment/education area, hospital IV Admixture/Sterile Products room, mock hospital room with computerized mannequins/patients, and a group demonstration area.
We truly expect that these curricular and facility improvements will continue to enhance the abilities of our students upon graduation and translate into enhanced pharmaceutical care for the citizens of Texas and beyond.
For more information about ways in which you can help build UHCOP's future home, please contact Dixie Mullins, UH Chief Development Officer-Health, at dmmullins@uh.edu or 713-743-0284.