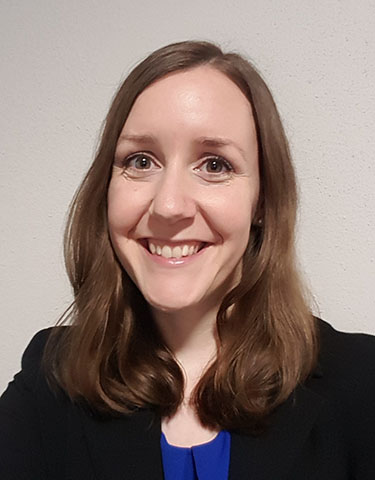 Anita Schulte, MSN, RN, CNE
Professor of Practice
MSN-Education, University of Houston 2020
BSN, Calvin University 2014
Phone: 832-842-2822
Email: arschulte@uh.edu
Office Hours: Tuesdays 12:00 p.m. - 4:00 p.m.
Clinical Interest: Medical-surgical, palliative care, cross-cultural nursing
Research Interest: Cultural competence/cultural humility in nursing students, cultural factors in palliative and hospice care
Professional Expertise: Medical-Surgical Nursing, Progressive Care, Burn Nursing
Publications:
Schulte, A.R., & Varghese, S. (2020, July). Experiential Learning to Teach Cultural Competence in Nursing. Poster accepted for presentation at the Sigma International Nursing Research Congress, Abu Dhabi, United Arab Emirates.