teachHOUSTON STEM Interactive
Summer 2021 teachHOUSTON STEM Interactive
The 2021 teachHOUSTON STEM Interactive program will feature two weeks of virtual activities: June 14–18 and June 21–25. Ten hands-on lessons with interactive components will be offered free of cost.
2020 Program - 3 Weeks of Activities - Grades 6–9 - Free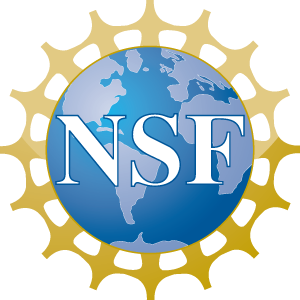 In summer 2020, teachHOUSTON fueled the love of STEM and innovation in students entering grades 6–9 through its first virtual STEM initiative called teachHOUSTON STEM Interactive. The interactive components of the program took place June 22–July 10. However, lessons, videos and assessments are available for use at any time.
Three Weeks of Fun Online Activities
This program features three weeks of fun activities on various STEM topics including:
Mathematics
Life Science
Earth and Environmental Science
Engineering Design and Innovation
Physical Science
Each week, participants can access 2–3 hours per day of engaging activities including:
Interactive Mini-Lessons
Science Experiments
Prototyping
Engineering Design Challenges
All materials, including videos and detailed activity plans, are accessible from this webpage.
Lessons and activities are created by experts in STEM and secondary STEM education from the UH College of Natural Sciences and Mathematics.
Questions?
For questions and inquiries, please contact tHSTEM@uh.edu.
---
Meet the Executive Directors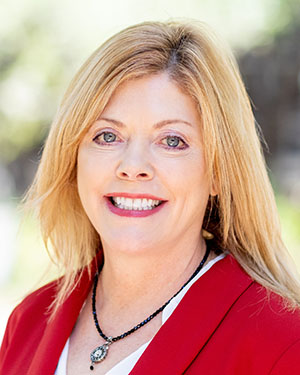 Dr. Paige Evans
Associate Director and Clinical Professor, teachHOUSTON
Dr. Paige Evans is the Associate Director and Clinical Professor for the teachHOUSTON program in the Department of Mathematics in the College of Natural Sciences and Mathematics at the University of Houston (UH). Through this role, she teaches and oversees coursework in preservice STEM teacher education. She is also the instructor for a physics inquiry course and prepares future secondary STEM teachers to obtain Texas Teacher Certification.
Dr. Evans is the PI/Co-PI on several federal grants with goals to broaden STEM participation and improve STEM literacy for all. She frequently publishes and presents on her research interests that include STEM education, STEM teacher preparation and culturally responsive pedagogy.
Dr. Evans is an American Physical Society Physics Teacher Education Coalition Fellow and recently served as the president of the UTeach STEM Educators Association. She received the UH Teaching Excellence Award, the UH Group Teaching Excellence Award, the UH Natural Sciences & Mathematics John. C. Butler Excellence in Teaching Award, and the American Educational Research Association Narrative Inquiry Outstanding Publication Award.
Prior to joining the UH faculty in 2008, she spent 18 years as a math/science educator and served in various leadership positions. She received her B.S. in Secondary Education/Biological Sciences from the Pennsylvania State University, her M.A. in Physics Education from the University of Texas at Austin, and her Ed.D. in Professional Leadership from the University of Houston.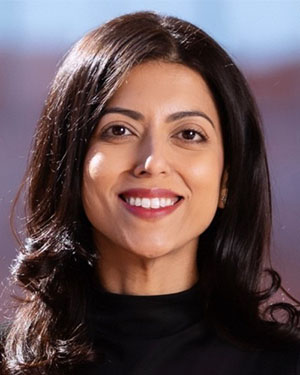 Dr. Mariam Manuel
Instructional Assistant Professor, teachHOUSTON
Dr. Mariam Manuel is an Instructional Assistant Professor/Master Teacher for teachHOUSTON, a secondary STEM teacher preparation program in the Department of Mathematics at University of Houston. She is a proud graduate of the University of Houston and was part of the inaugural cohort of the teachHOUSTON program during its inception in 2007.
Dr. Manuel earned her Ph.D. in STEM Education through Texas Tech University, and her research interests include STEM teacher education, engineering design education, and culturally responsive pedagogy. Dr. Manuel also teaches a course that connects middle school physics content with inquiry-driven instructional strategies and teaches graduate level coursework in Engineering Design Education, for the UH STEM Master's program.
Dr. Manuel serves on multiple grants and actively publishes and presents at national research conferences. She serves as the faculty sponsor for student organizations, such as the teachHOUSTON Student Society, COOGS Against Human Trafficking, and COOGS Against Domestic Violence. Her efforts in mentorship also include her commitment to serving as an active member on the Houston-Area Regional Leadership Team for the Texas Girls Collaborative Project.
Dr. Manuel was presented with the 2019 Association for Women in Mathematics Certificate of Service to the Field for Mentorship of Girls and Young Women in STEM. She is also the recipient of the 2018 Million Women Mentors Stand Up for STEM Award which recognizes efforts in mentoring young girls and women to pursue STEM-related career pathways.