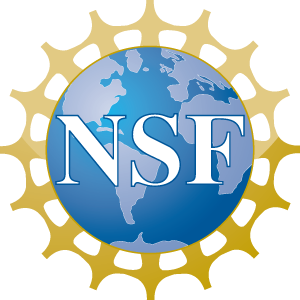 The purpose of the Robert Noyce Scholarship Program, STEM Teacher Preparation at the University of Houston: Learning through Informal and Formal Experiences (UH-LIFE), is to increase the number of highly qualified teachers certified to teach grades 7-12 mathematics and science in high need school districts in metropolitan Houston and across the United States through recruitment, preparation, and induction activities. Major goals include partnering with Wharton County Junior College; offering summer internships and scholarships; developing biology and chemistry inquiry courses; and creating a Noyce Professional Development and Mentoring Institute for undergraduates and graduates.
UH-LIFE Scholarship Program
The objective of the Noyce UH-LIFE scholarship program is to award 16 scholarships annually in the amount of $12,000/year to junior and senior level Natural Science and Mathematics majors and post baccalaureate students seeking secondary teacher certification in the field of NSM through the teachHOUSTON Program.
UH-LIFE Internship Program
The goal of the UH-LIFE internship program is to support 12 lower division undergraduate summer internships each year for a 4-week experience working with science master teachers and NSM faculty in STEM camps at the University of Houston. The internship program is also available to Wharton County Junior College students. The STEM camps provide activities, experiments, projects, and field experiences for upper elementary, middle school, and high school students. Upon completion of the camp, the interns will review and improve the science modules and make suggestions for modules to use for future camps. The summer internship program will introduce students with opportunities to teach early in their academic careers and it will serve as a recruitment tool where the interns will be future candidates for the Noyce Scholarship Program.
Collaboration with Wharton County Junior College (WCJC)
teachHOUSTON has formed a partnership with Wharton County Junior College (WCJC) whereby the first two courses, Step 1 and Step 2, are offered at WCJC and transfer to UH through a formal articulation agreement between UH and WCJC. WCJC students have access to intense academic advising including WCJC staff advisors, UH faculty advisors, and the teachHOUSTON advisor.
Biology and Chemistry Inquiry Courses
To increase the content knowledge of the Noyce scholars as well as all teachHOUSTON students, Biology 4340 and Chemistry 4340 were redesigned to include biology and chemistry inquiries that incorporate technology and student-centered teaching pedagogies such as inquiry-based learning.
Contact Information
Dr. Paige Evans
PI- Noyce Scholarship and Internship Program
Clinical Professor
Department of Mathematics, teachHOUSTON
Houston, TX 77204
713-743-3993
pkevans@central.uh.edu
Dr. Donna Stokes
Co-PI – Noyce Scholarship and Internship Program

Associate Professor

Undergraduate Academic Advisor

Department of Physics

University of Houston

617 Science and Research 1

Houston, TX 77204

713-743-3588

dstokes@uh.edu