Undergraduate recruitment officers across all six departments, the Ambassadors are strategically chosen to represent the college at a variety of events to facilitate one-on-one and group discussions with prospective students wanting to learn more about NSM. Ambassadors speak to their academic and professional experiences in order to provide insight into what a college career in NSM looks like.
Below, we asked the Ambassadors what they love most about NSM.
Sakina Abideen
Biology
Houston, Texas
I love how NSM aims to build an encouraging and uplifting community for all their students through various initiatives and opportunities!
Adeola Adeleye
Biochemistry
Houston, Texas
I love the research opportunities in NSM.
Noah Alexander
Computer Science and Mathematics
Palestine, Texas
The research opportunities as well as the amazing professors which tie what we learn in the classroom to real-world applications which we will work with in our future jobs.
Emilia Fontes
Biology
El Paso, Texas
I love how everyone I meet is so like-minded and goal-oriented. Everyone is always so willing to help!
Smiti Gandhi (Chair)
Honors Biomedical Sciences
Houston, Texas
I love how diverse NSM like-minded people come together to learn science, technology, engineering, and math. Just in our hard-working group of NSM Ambassadors, people are studying to becoming doctors, engineers, and mathematicians. Some are still exploring careers, and NSM exposes us to diverse careers and is the perfect environment to explore through.
Nidhi Gongati
Mathematical Biology
Hyderabad, India
I love that NSM brings out the best potential in us by setting high standards and also providing regular support and guidance.
Sharon John
Biology
Houston, Texas
I love how there are so many resources offered to help students through their transition and when encountering difficult classes. I also appreciate the NSM team for looking out for the incoming students, to prepare them for the journey ahead!
Benita Lalani
Biology and Psychology
Spring, Texas
My favorite part about NSM is the sheer diversity you can find within this college itself. Furthermore, with the collaborative mindset that many of the students in this community have, one has the ability to interact with individuals from all walks of life.
OrEl Meir
Biochemistry
Houston, Texas
I love the sense of community and overall atmosphere in the College of Natural Science and Mathematics. I have met and become friends with so many amazing people who are all on a similar journey to me, and because of that, there's a mutual desire to work hard and try our best. Everyone here is very friendly and always willing to offer a helping hand. The faculty members are very supportive, passionate about their field of work, and they truly wish to see every student succeed. NSM offers so many different opportunities, such as extracurriculars, academic experiences, and clubs, that you're able to mold your university experience to best cater to your own interests.
Paola Najera
Biology
Houston, Texas
I love that NSM helps incoming students and freshmen succeed in college, especially in their math or science courses, which can be more challenging. Additionally, the College of NSM constantly encourages students to get involved on campus and pursue their passions.
Saphal Narang
Biology
Houston, Texas
I love the opportunities and the people of NSM!
Aida Pourmousa
Biology
Houston, Texas
I love the NSM community. Everyone is supportive and cares about each other. I love the different academic supports like SEP, LAUNCH, and CASA Tutoring that NSM offers to students.
Khushboo Shukla
Biology
I love how the NSM community is tightly knit and always willing to help each other! As well, I find the research and tutoring resources NSM provides to students (like SEP) are very helpful and set students up for success.
Adelaide Stevens
Computer Science
The NSM community means a lot to me as it's a space where everyone comes together to learn, to teach, and to grow. We have a strong community that helps support you as you go through college, and it helped me a lot.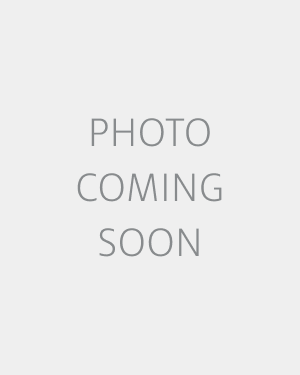 Het Thakkar
Computer Science
Houston, Texas
The first thing that I love about NSM is the vast variety of major choices offered to students to excel in. The second thing is that, the research and internship opportunities provided are tremendous and top-notch.
Katherine Wong
Mathematics
Houston, Texas
I love the challenge you can get inside and outside of the classroom.