Flynn Among Handful Chosen to Further Research at National Museum of Natural History
When most people hear the word fossil, they think of dinosaurs. However, Andrew Flynn, a postdoctoral fellow at the University of Houston, is working to change that.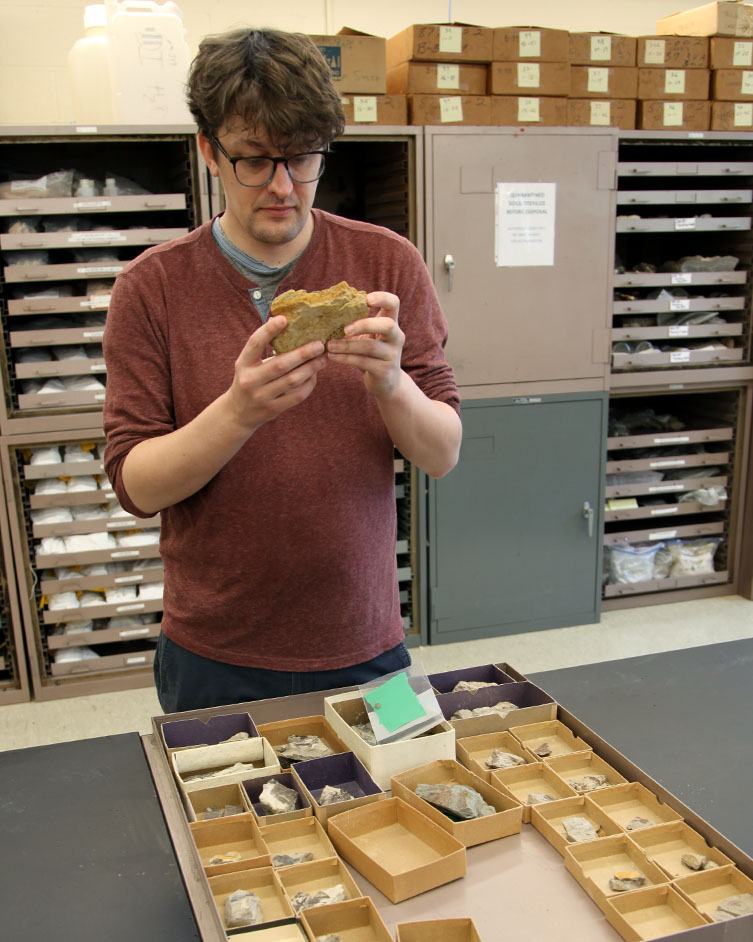 Flynn's research focuses on paleobotany, which is a branch of botany that deals with the collection and identification of ancient plant remains from a geological environment, as well as the evolutionary history of plants.
His work earned Flynn a spot in the Peter Buck Postdoctoral Fellowship Program with the Smithsonian National Museum of Natural History.
"I am thrilled to be a part of this prestigious program as I look to enhance my research in paleobotany," said Flynn.
The two main goals of the program are to train the next generation of scientists and museum professionals and to promote new ideas, perspectives and skills into the museum community through full-time resident fellowships.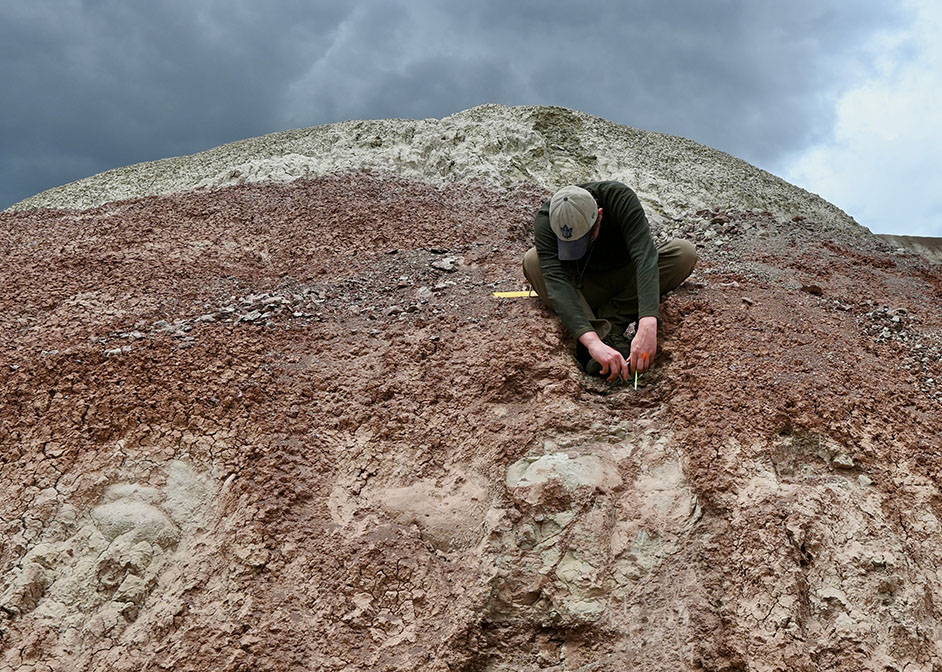 Flynn will begin the fellowship at the Smithsonian in January 2024. The program includes a $150,000 grant for Flynn to work as a Peter Buck Fellow for two years.
Fossil Site Collaboration
As a postdoctoral fellow at UH, Flynn studies ancient soils found in sedimentary rocks. He has collaborated with Emily Beverly, UH assistant professor of sedimentary geology in the Department of Earth and Atmospheric Sciences, at a site in the San Juan Basin of northwestern New Mexico.
"We've been working at the site as part of my CAREER grant," said Beverly. "With his new Smithsonian fellowship, Andrew will continue his collaboration with the UH College of Natural Sciences and Mathematics, and he will investigate the new plant fossils that he discovered at the New Mexico site."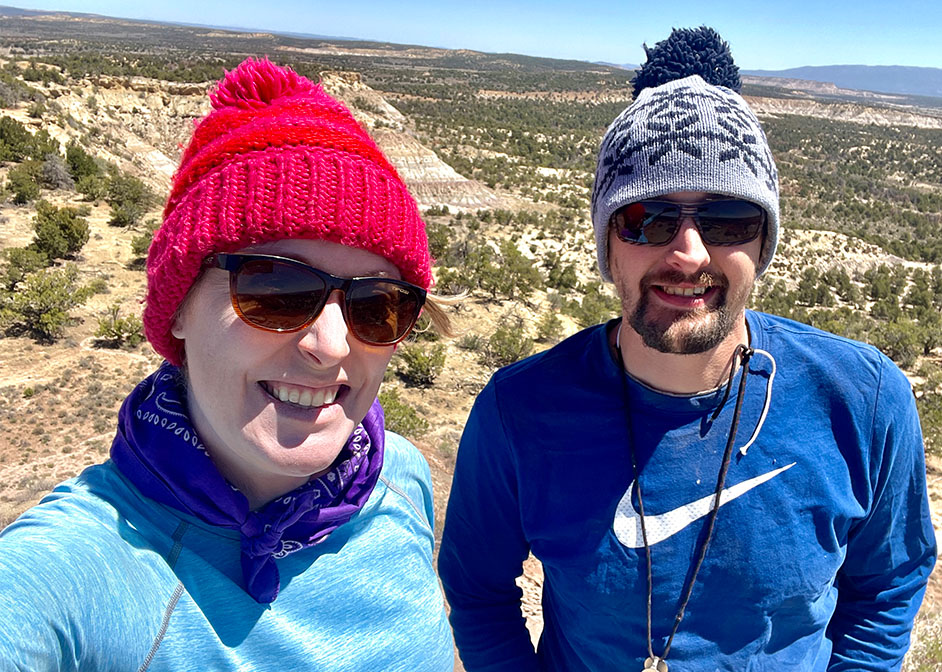 Flynn believes the discovery he made while working with Beverly at the site was pivotal in his selection for the fellowship.
"No one found fossil plants before at the site," said Flynn. "After my discoveries, I found a mentor at the Smithsonian to draw up a proposal about my work for a fellowship."
Climate's Effects on Plants over Time
Flynn's previous research at Baylor University used climate data to show how the plants evolved over time.
"The size and shape of the fossil plant, particularly a flowering plant's leaves, are indicative of the climate it endured," said Flynn.
Flynn uncovered fossils of a highly diverse tropical forest that was in existence after the extinction of dinosaurs while at Baylor.
"The forest remained diverse for another million years or so."
Flynn's findings also demonstrate how estimated carbon dioxide levels generally correspond well with independent estimates of temperature.
His research has been published in a number of scientific journals, including the Geological Society of America's GSA Bulletin.
Support for the Future
The fellowship supports full-time, resident, independent research focused on utilizing the Smithsonian natural history museum's collections and facilities.
Flynn hopes it will allow him the opportunity to land a job at a museum.
"I enjoy working in academia, but working in a museum is something that would be really inspiring," he said. "The fellowship will help me achieve this goal."
- Chris Guillory, College of Natural Sciences and Mathematics