Past Participants Credit Emphasis on Academic Rigor as Marker of Success
For the first time since 2019, the TC Energy Summer Scholars Academy has returned to in-person instruction at the University of Houston. Summer scholars will not only benefit from an intensive academic workload but from relationship-building with fellow students.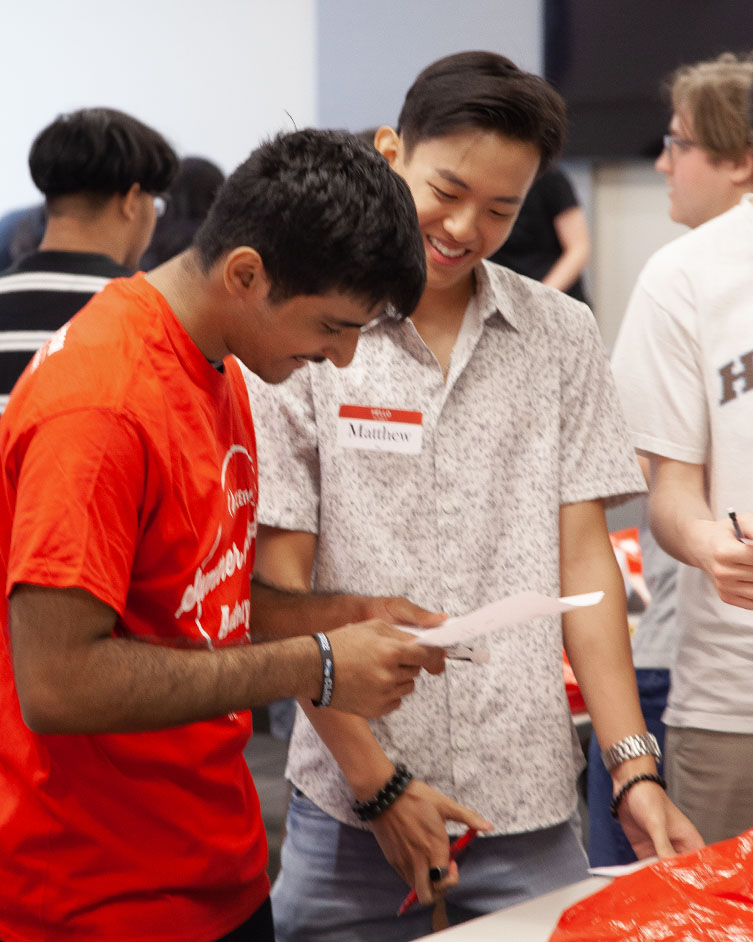 The academy prepares incoming freshmen for the rigors of college coursework, with a focus on students who were not accepted into their first-choice STEM major. The program is a partnership between UH College of Natural Sciences and Mathematics and TC Energy, an energy infrastructure company of over 7,000 employees working to move, generate and store energy North America relies on every day, while also taking action to make that energy more sustainable and more secure.
This year, the academy begins June 13 and ends August 19. Fifty-one students are enrolled.
"Our goal for this program is to make sure students have a robust community of support," said Donna Pattison, NSM Assistant Dean for Student Success, "to ensure each one of them graduates in a STEM-related field of their choice."
Scholars take Calculus I and an introduction to chemistry class as part of the program. At the end of summer, they take a Calculus I final exam. If they pass, they receive credit for the course and are accepted into their STEM major. If they do not pass, they are better prepared to complete the course in the fall.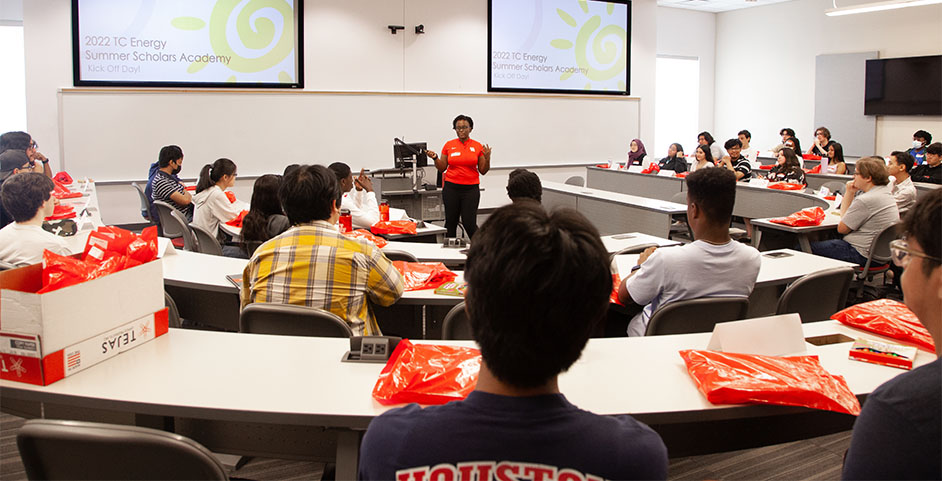 Leonardo Rodriguez, a 2021 academy participant, and computer science major, decided to take Calculus I the fall of his freshman year anyway, with the goal of earning an A. He did and became a Scholar Enrichment Program assistant facilitator in spring 2022. He led Calculus I workshops and helped other students succeed in the class.
"The Summer Scholars Academy helped me learn about time management," he said. "You just can't let things slide in college because in high school, you fail a test, you can make it up. In college, you can't make it up."
Summer Scholars Outperform Peers
Adeola Adeleye, a biochemistry major from the summer 2019 program, agrees that the academy helped her understand the difference between a high school course and a college course.
"The most important skill I learned in SSA was accountability," she said. "I understood the importance of keeping up with assignments and studying ahead of time."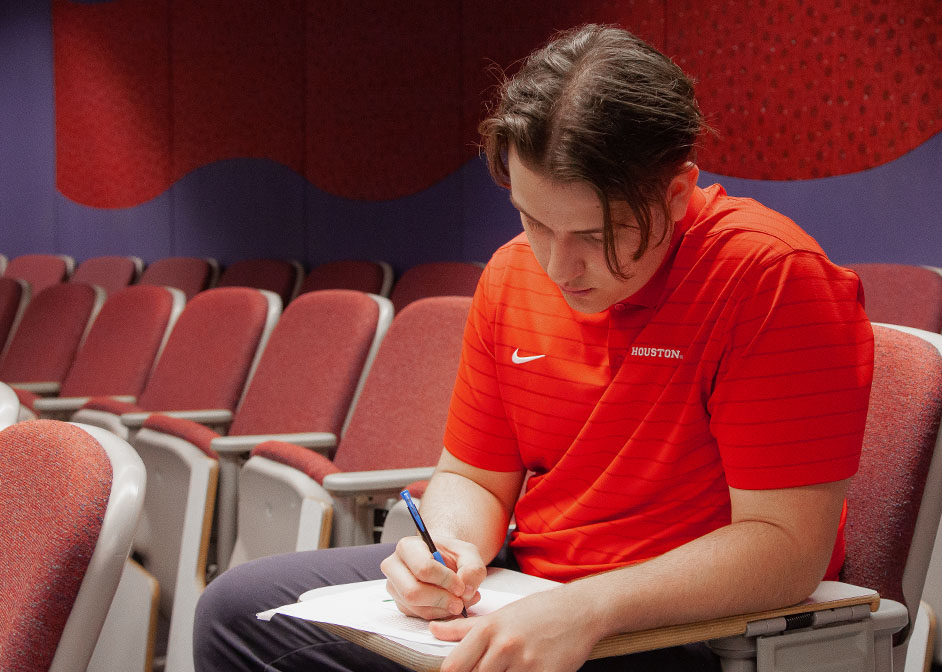 The 2021 Summer Scholars participants academically outperformed their peers, when compared to students who were eligible for the program but declined the invitation. Summer Scholars participants earned higher grades in Calculus I and Biology I.
The program not only aims to prepare students from underrepresented groups for the college workload but also to build a diverse future workforce.
The 2022 summer program is comprised of 46% Hispanic students, 25% Asian, 15% white, 10% Black and 4% international. 48% of scholars are female, and 52% are male.
TC Energy Invests in the Diverse Workforce of Tomorrow
This year, the TC Energy Foundation continued its support of UH students through a generous gift of $75,000. Members of the TC Energy team will be speaking to students throughout the nine-week program to offer career advice and mentorship.
"We recognize the profound impact this program has on students pursuing a career in STEM, and we're honored to continue our partnership with the University of Houston," said Trevence Mitchell, Senior Advisor, Community and Workforce Giving at TC Energy. "We're passionate about enabling the next generation of community leaders by investing in education programs—like TC Energy Summer Scholars Academy—that are contributing to building a strong, diverse workforce for the future."
Forming Friendships
Organizers hope the in-person offerings not only boost students' interest in STEM-related academic pursuits, but that they also become acclimated to campus life.
Almost 90% of students are from the Houston area. Most will be commuting. There are scholarships for students to live on campus, especially for those who live in the farther suburbs.
"My favorite part of SSA was meeting friends," said Rodriguez. "We still hang out with each other. During the winter break, about 18 of us rented out a whole movie theater. We all had fun with each other. I'm glad I met the people that I did through SSA."
Mobin Marashi, a biology major from the 2020 program, mirrors that sentiment.
"My favorite part was meeting new people and making true friends," he said. "I felt extremely supported by everyone around me, and I'm grateful for all the resources I had access to during SSA."
For more information about the TC Energy Summer Scholars Academy, visit the program's webpage.
- Rebeca Trejo, College of Natural Sciences and Mathematics