Research and Activities of UH's College of Natural Sciences and Mathematics
The Winter 2022 issue of Breakthrough covers research and activities in the College of Natural Sciences and Mathematics at the University of Houston.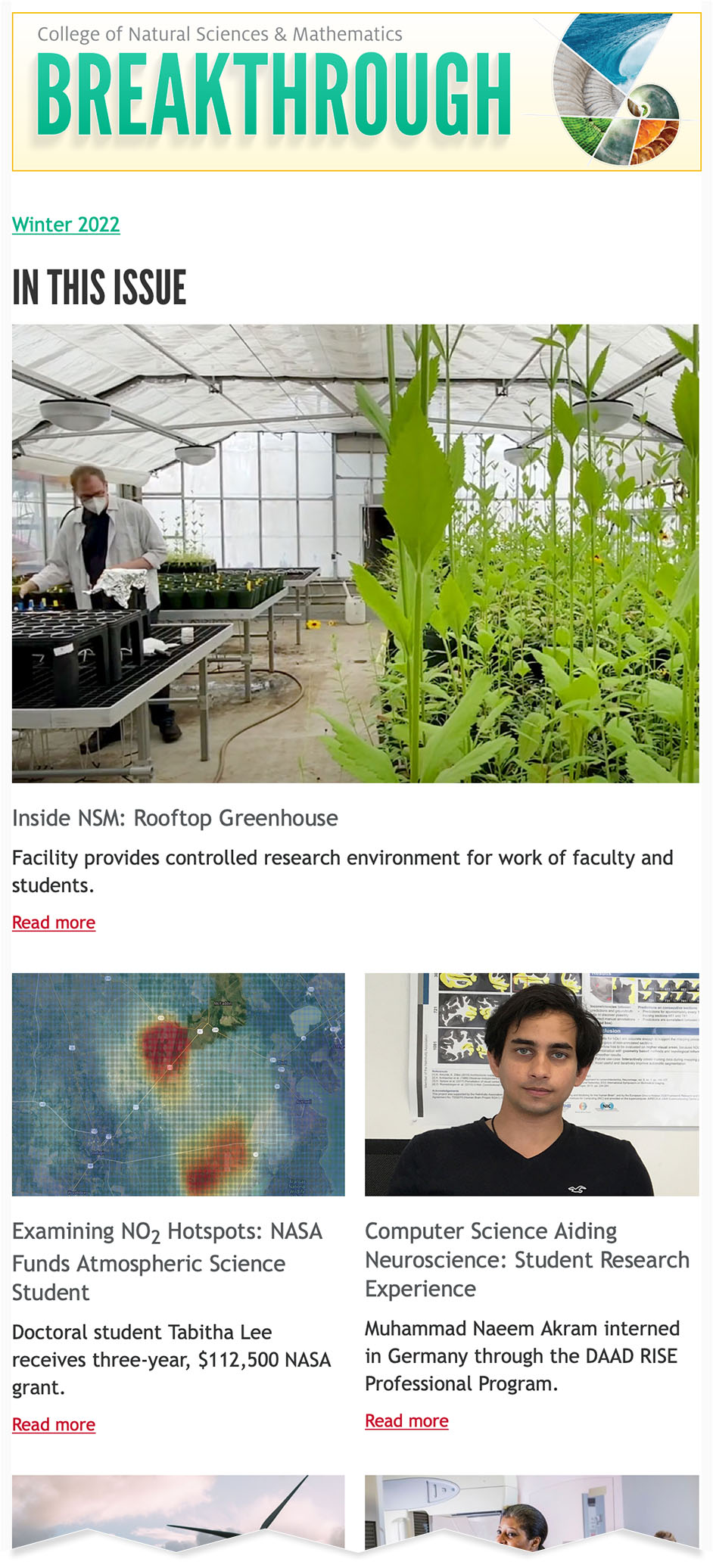 Featured Articles
Inside NSM: Rooftop Greenhouse
Examining NO2 Hotspots: NASA Funds Atmospheric Science Student
Computer Science Aiding Neuroscience: Student Research Experience
Fueling the Data Science Workforce in Energy Industry
Therapeutic Targets for Aggressive HR-positive Breast Cancer
News Briefs
Photo Story: Keeping an Eye on ALICE
STEM RISE: Research Opportunities for Third Ward Students
Join NSM for Movie Night, February 17
NSM Pride: Awards and Honors
Scenes Around NSM
Subscribe
Use the University's subscription management tool to subscribe to Breakthrough. After entering your contact information, scroll down to the link to Natural Sciences and Mathematics interests.
Through this service, you can subscribe to multiple university newsletters and announcements based on your personal interests.