TC Energy Summer Scholars Academy Rigorously Prepares Students for Success in Science and Math
Jean Paul Fuentes describes physics as the backbone of the universe. It allows students to learn about the world around them at the "smallest, atomic level to the largest, astronomical level" simultaneously. It is one of the reasons why he chose physics as his major at the University of Houston.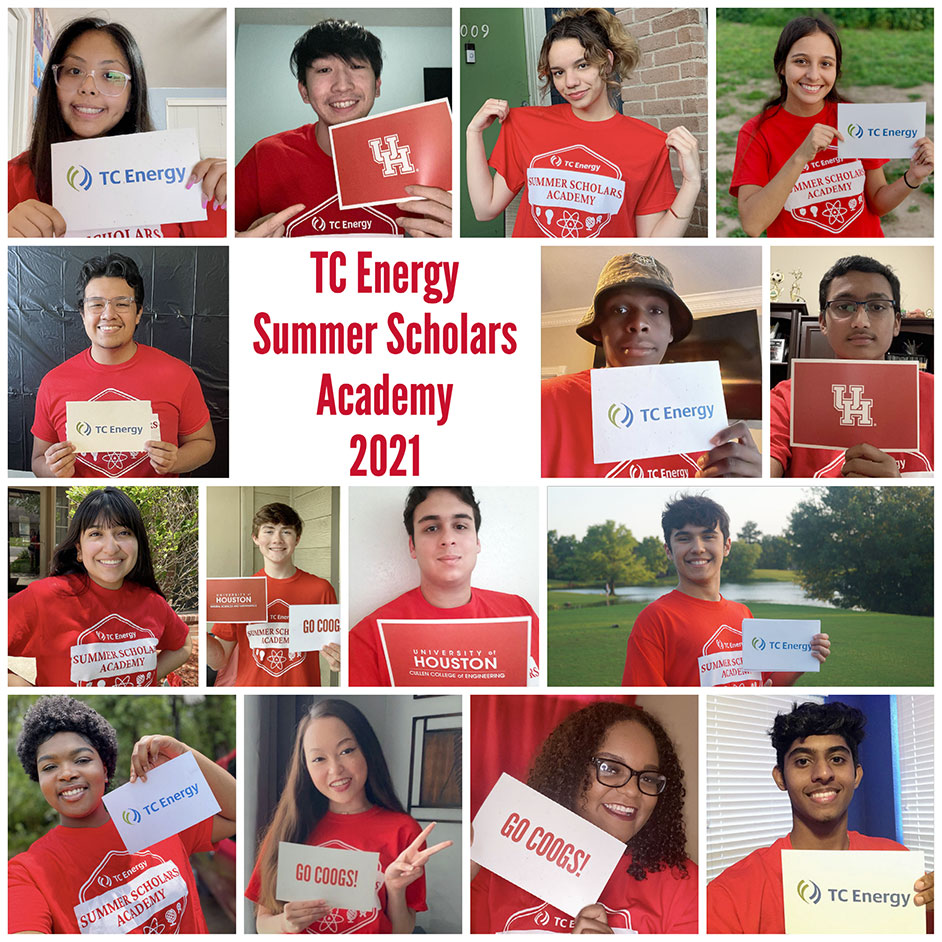 "I enjoy the math behind it," said Fuentes, a first-generation college student. "It helps foster a problem-solving mindset. For example, when you're engineering a rocket, you want to boil things down to the fundamental questions and find those answers."
The rising sophomore is on track toward his physics degree, but it may not have been possible without participating in last year's TC Energy Summer Scholars Academy.
"I think the program prepared me for my first semester of college," he said. "We have a Chemistry I preview class, and we gain Calculus I credit. It's calculus every day for three hours. I needed to participate in the program to get into my major."
Students Can Receive Calculus and Chemistry Credit
This summer, the TC Energy Foundation is renewing its commitment to students at the University of Houston with a $50,000 investment into the Summer Scholars Academy. TC Energy's total commitment is $125,000 for a two-year partnership, from 2021 to 2022.
The academy is a nine-week, virtual program for incoming UH freshmen who were high-performing high school students but may not have had the SAT scores needed to get into their major of choice at UH's College of Natural Sciences and Mathematics (NSM) or the Cullen College of Engineering.
"High school experiences for our entering freshmen vary widely in terms of quality and this can leave very talented students under-prepared for college," NSM Assistant Dean for Student Success Donna Pattison said. "Calculus I is one of the first hurdles for students seeking to pursue a STEM degree. Very few go on to complete a STEM degree if they have not passed Calculus I by the end of their freshman year."
The program gives students the opportunity to earn Calculus I credit and then jump-start into Calculus II in the fall, saving them a semester and ensuring timely progress in their degree plan.
New this summer, students will also complete the full curriculum for Foundations of Chemistry, a course that builds knowledge and skills needed for successful completion of the required Fundamentals of Chemistry course science and engineering students must take.
"Chemistry is typically taken in the sophomore year of high school," she adds. "Much of the material is forgotten by the time they reach college. The summer curriculum will help students brush up and move on to college-level concepts, providing a boost into the required coursework."
TC Energy Professionals to Serve as Mentors
In addition to delivering required curriculum, the TC Energy Summer Scholars Academy builds students' study and college survival skills while creating a social network to help them feel at home at the university.
The academy is a pipeline program. It recruits high school seniors and walks with them through the orientation and matriculation process, providing an intensive summer experience that connects them with peer mentors, faculty and staff. It then incorporates them into the Scholar Enrichment Program that provides continued academic support throughout the student's college career, as well as opportunities for continued financial support and leadership experiences.
The academy also provides students career panels and a Lunch and Learn series so they can interact with professionals in a variety of STEM or STEM-related careers.
TC Energy professionals will serve as mentors for participating students, another change to the program this year. This is in addition to the time TC Energy employees will invest with sessions on time management and internships.
Supporting the Next Generation of Diverse Leaders
"Innovation in science, technology, engineering and mathematics (STEM) is key in the constantly evolving landscapes here at TC Energy and requires new waves of thought from the next generation of leaders," said Eric Miller, TC Energy's Director of Marketing for western pipeline and storage systems and a new member of the NSM Dean's Advisory Board. "We are proud to support the University of Houston's diverse group of students through the TC Energy Summer Scholars Academy as they develop the tools necessary to be at the forefront of those conversations."
At the start of the program, 48 students signed up to participate. They represent 44 high schools across Texas. The vast majority of students are from the Houston area, but a few from El Paso and Brownsville are also participating.
More than half of students are either Hispanic or Black. A third of them are female.
Instilling a College-Ready Mindset
Out of last year's cohort, 50% passed the credit-by-exam for Calculus I and 42% placed directly into Calculus I in the fall without needing to take pre-calculus first, launching these students toward success in their chosen STEM fields.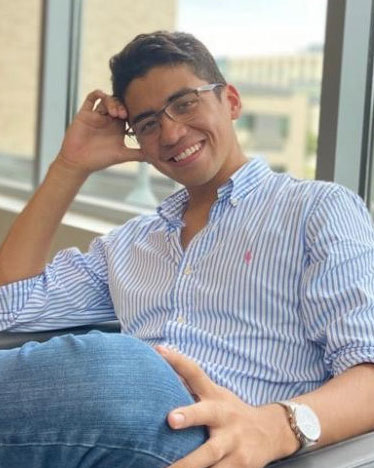 Fuentes said the academy prepared him for his first semester of college, not only because of the rigorous classwork, but also because of the emphasis on a success-oriented mindset.
"The academy had daily sessions where we would learn how being optimistic about our work can help us in our studies," he said, and adds, "it mentally prepared me for the first semester. However, there are many other factors that come into play when mastering courses. If you want to get a high grade in a class, you don't want to slack off."
Fuentes has a busy summer ahead of him this year as well. He is involved with the American Institute of Aeronautics and Astronautics – University of Houston Chapter, attending events across the state to launch hobby rockets. His career aspiration is to create an aerospace company, similar to SpaceX.
Next summer, TC Energy will invest $75,000 into the academy. The program will pivot back to in-person programming in summer 2022, providing students with a fully immersive campus experience.
- Rebeca Trejo, College of Natural Sciences and Mathematics