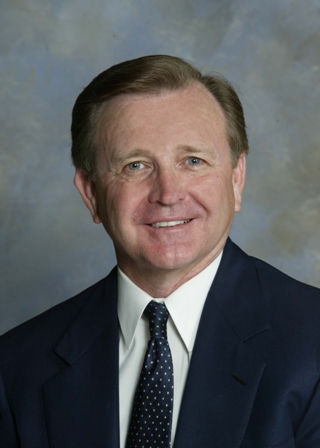 A University of Houston alumnus who is the chief information officer for the Happiest Place on Earth – also known as Walt Disney Parks & Resorts – will deliver the 2009 commencement address for UH's College of Natural Sciences and Mathematics.

Roger Berry will speak to approximately 500 graduates expected to participate in NSM's commencement ceremony on May 16 at 6 p.m. in Hofheinz Pavilion. Participants include bachelor's, master's and doctoral degree graduates from summer and fall 2008 and candidates for graduation for the spring 2009 semester.

Berry, who graduated from UH in 1972 with a bachelor's degree in mathematics, oversees information technology for the vast theme park division of the Walt Disney Co. that includes Disneyland in California, Walt Disney World in Florida and resorts in Paris, Tokyo and Hong Kong. 

The division also includes Disney Cruise Line, Disney Vacation Club and the Adventures by Disney travel business. 

As senior vice president and CIO, Berry oversees about 1,400 IT professionals at Disney's worldwide resorts. In 2002 Berry was selected one of the top 100 CIOs in the country by CIO magazine and the following year was appointed to Florida's technology board by then-Gov. Jeb Bush. He also serves on the technology advisory boards of the University of Florida and the University of Central Florida.

Before joining Disney Berry served as CIO of Tenneco Gas Inc. and then for Campbell Soup. He became CIO for Walt Disney Resort near Orlando in 2000 and then served as interim CIO for the entire Walt Disney Co. before assuming his current post in 2005.

Berry credits the education he received at UH with helping the son of a Houston refinery worker become a top executive at the world's largest media and entertainment company. As a student, Berry knew he wanted to work in IT, so he majored in math and minored in computer science.

Berry, who was interviewed by the NSM alumni newsletter in 2007, still fondly remembers the dedicated faculty member – math professor Margaret Haft – who helped him overcome his difficulties with proof theorems. 

"If you can understand the concept," Berry said, recalling what Haft had taught him, "the actual execution of applying the concept becomes much easier."