Environmental and Atmospheric Sciences Students Collaborate with NASA Experts During Student Airborne Research Program
When Annan Khan signed up for NASA's Student Airborne Research Program (SARP) at Langley Research Center in Virginia, he knew it would be a challenge, but one that would provide a memorable experience.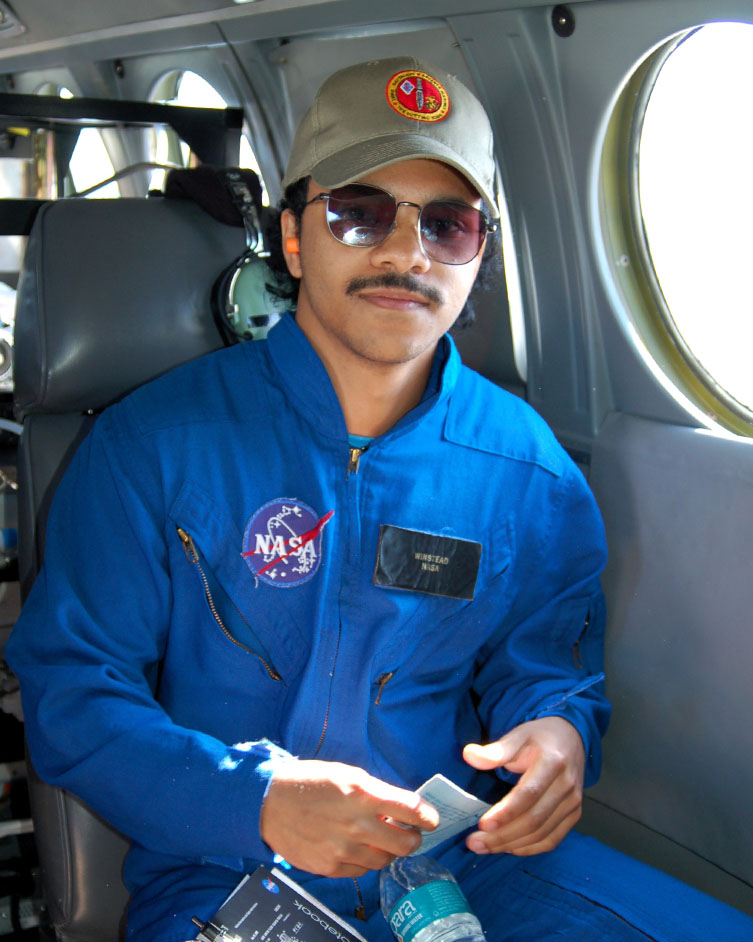 SARP is an eight-week program in which participants study the atmosphere as part of a paid internship.
Khan, an environmental sciences major at the University of Houston College of Natural Sciences and Mathematics, immersed himself in research with students from institutions across the country and experts who are leaders in his field of study.
"We were looking at a more modern view of how the earth works and how it's a system within a system," Khan said. "We had teams designated to look at each aspect."
Khan's research centered around formaldehyde concentrations and environmental justice.
"I focused on areas where these concentrations existed and how it impacted populations living near them," Khan said.
Team Effort in the Air and on the Ground
Tabitha Lee, an atmospheric sciences doctoral student with the UH Department of Earth and Atmospheric Sciences (EAS), served as one of the program's five graduate student mentors.
"Part of my job was guiding undergraduate students; one of them was looking closely at the effects produced from the wildfires in Canada," Lee said.
Lee also mentored undergraduates studying ozone hotspots, the variability of ozone precursors such as nitrogen oxides, volatile organic compounds and the environmental justice of air quality.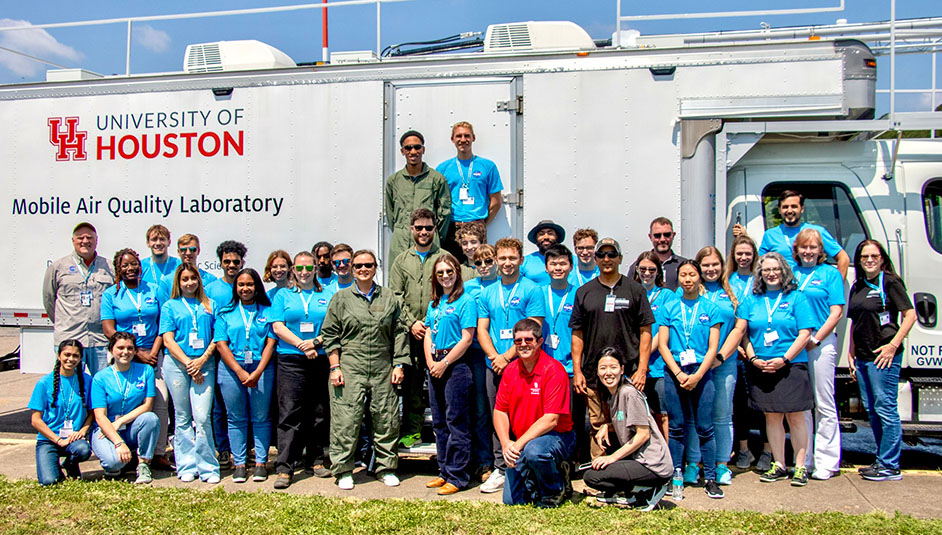 When she wasn't mentoring, Lee continued her own research on finding a relationship between emission responses and temperature.
As part of SARP, Lee and Khan took part in collecting and analyzing data through hands-on research involving airborne studies. They embarked on field campaigns by flying in cutting-edge research aircraft, like the NASA B-200 and SR-22, to gather data and conduct experiments at varying altitudes.
New UH Mobile Lab Assists NASA
The Langley visit was the first major opportunity for EAS to test its new mobile air quality laboratory, a truck outfitted to measure environmental components from the ground.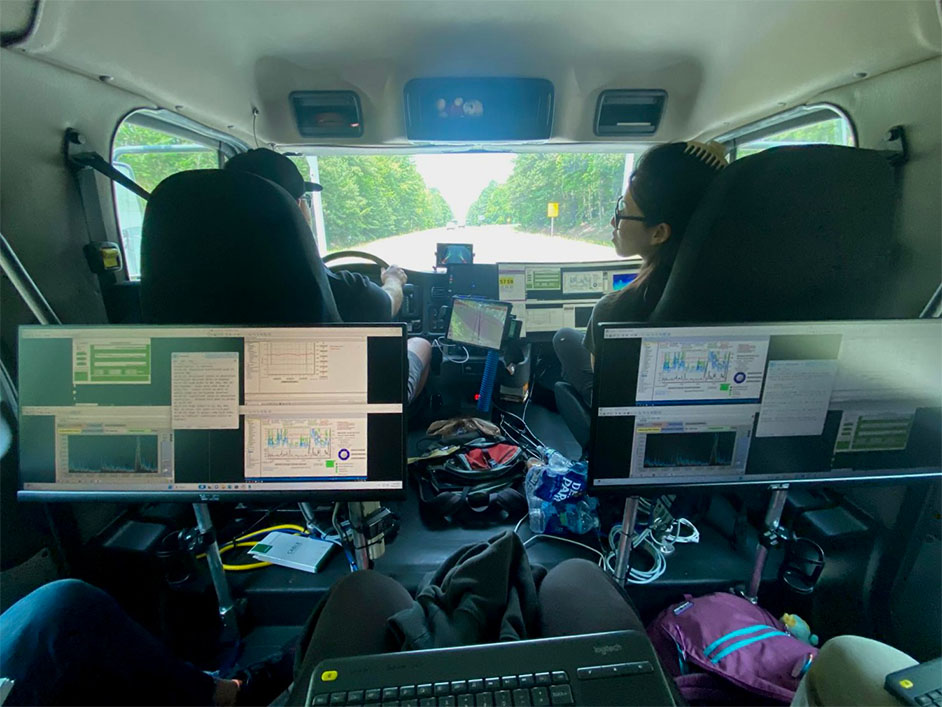 James Flynn, EAS research associate professor, drove the mobile lab from Houston to Virginia to provide support for the SARP program.
Also participating from UH were Sergio Alvarez, researcher, and Subin Yoon, research scientist. Sascha Usenko, a professor from Baylor University, provided additional assistance to the group by mentoring students, driving the mobile lab and supporting equipment on board the lab.
"While the plane is excellent in measuring pollutant levels high in the atmosphere, it can't measure the source of those pollutants, which is on the ground," Flynn said. "Our mobile lab provides a perfect solution for this."
Until recently, UH participants focused mainly on the airborne aspect of SARP.
The mobile lab and plane worked in tandem to measure atmospheric components. While the truck captured data from the ground, the plane did the same from the air. Researchers communicated via text and chat function so that both remained on course with each other.
"Sergio served as a flight scientist for the Beechcraft King Air plane. We coordinated the plane's flight path with the mobile lab on the ground," Flynn said.
Alvarez also helped equip the plane to measure ozone, nitrogen dioxide and sulfur dioxide.
Flynn, who has been involved with SARP since 2011, said this was the first time the project was held in the eastern half of the United States.
"Until this year, the project usually took place in California," Flynn said.
Future Impact on Scientific Research
SARP paves the way for young scientists to make meaningful contributions to atmospheric and environmental research.
"As an instructor, it was really neat to see how students took what they learned and applied it in real time," Flynn said.
Khan and Lee agree that SARP provided a meaningful experience that set the stage for their careers.
"It was amazing to work alongside NASA scientists out in the field," Lee said.
"My SARP program experience is something I will never forget," Khan said. "I also would like to thank the UH faculty who guided me and believed in my potential with this program."
- Chris Guillory, College of Natural Sciences and Mathematics