Field Trip Sponsored by Chevron Provides Opportunities for Direct Interaction with Classic Outcrops
An advanced sequence stratigraphy field course taught by Dr. Julia Wellner gave seven University of Houston Earth and Atmospheric Sciences graduate students the opportunity to visit geologic outcrops of the Book Cliffs in west Colorado and central Utah. Five instructors with various backgrounds also participated in the field course.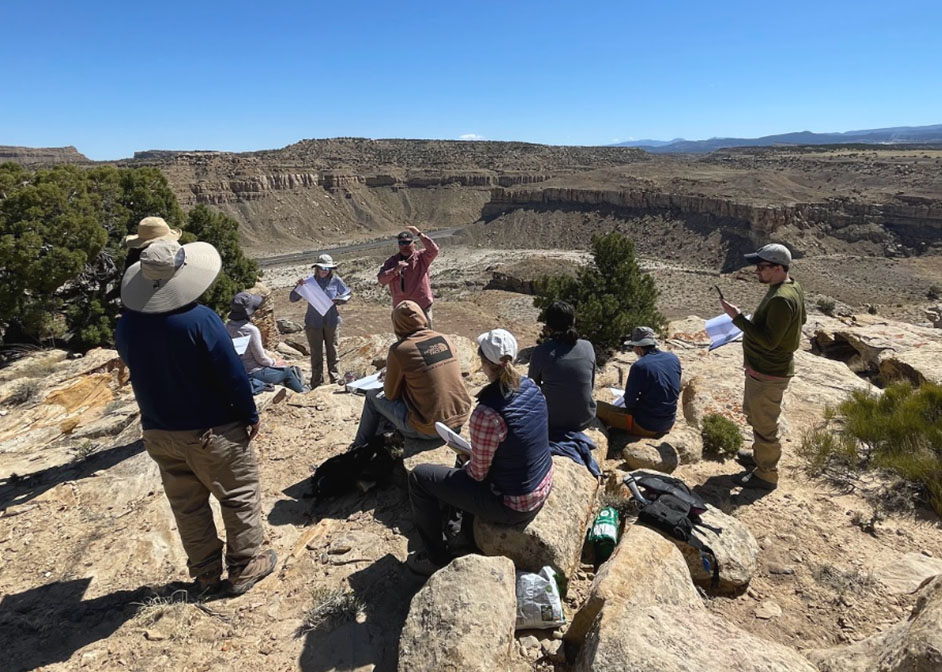 This field trip was sponsored by Chevron to give graduate students more opportunities for direct interaction with classic outcrops. The Book Cliffs region has some of the best-preserved sequence stratigraphy in the world. The field trip exposed students and faculty to outcrops that have been extensively studied for their tidal, fluvial, and deltaic deposits correlated to the openings and closings of the Cretaceous Western Interior Seaway.
Before the students travelled to this area, they were responsible for researching and informing the rest of the class about the outcrops and formations that would be seen on the trip. Students gained insight to the rocks and area before they ever saw them in the field.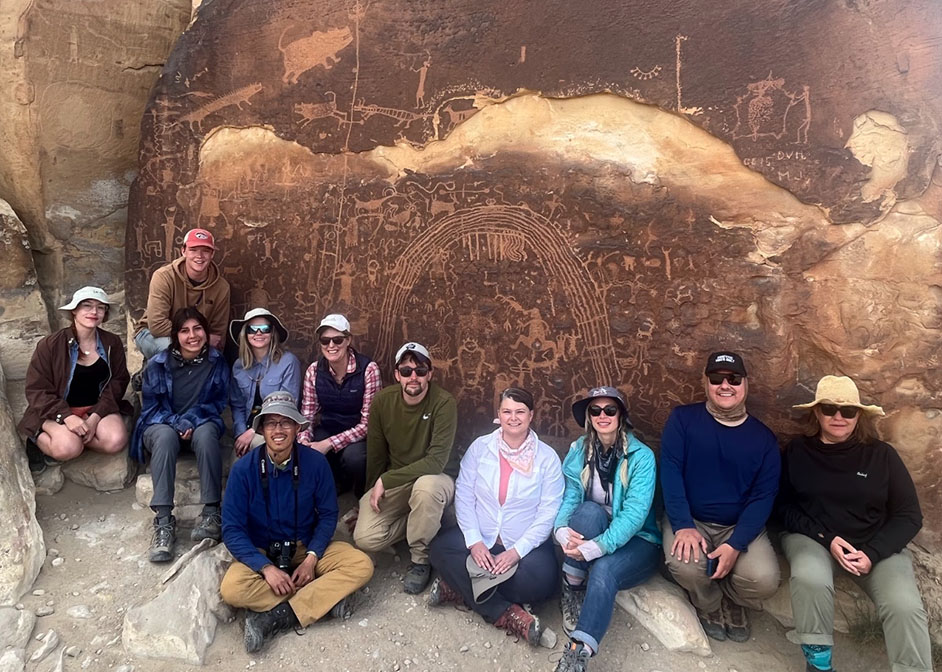 The trip started in Grand Junction, Colorado, where UH Ph.D. candidate Rachel Clark led the group of geologists through Colorado National Monument to discuss the aeolian deposits and the major uplift of the area. Dr. Emily Beverly, Dr. Andrew Flynn, and Dr. Jonny Wu accompanied the group to discuss paleosols (Beverly) and structural features (Wu) of the Colorado National Monument and all future destinations.
Once they arrived in the Book Cliffs region of Utah, the group was joined by Dr. Julia Wellner and Dr. Rob Wellner, who led discussions about the significance of the formations from both an academic and industry standpoint throughout the rest of the trip.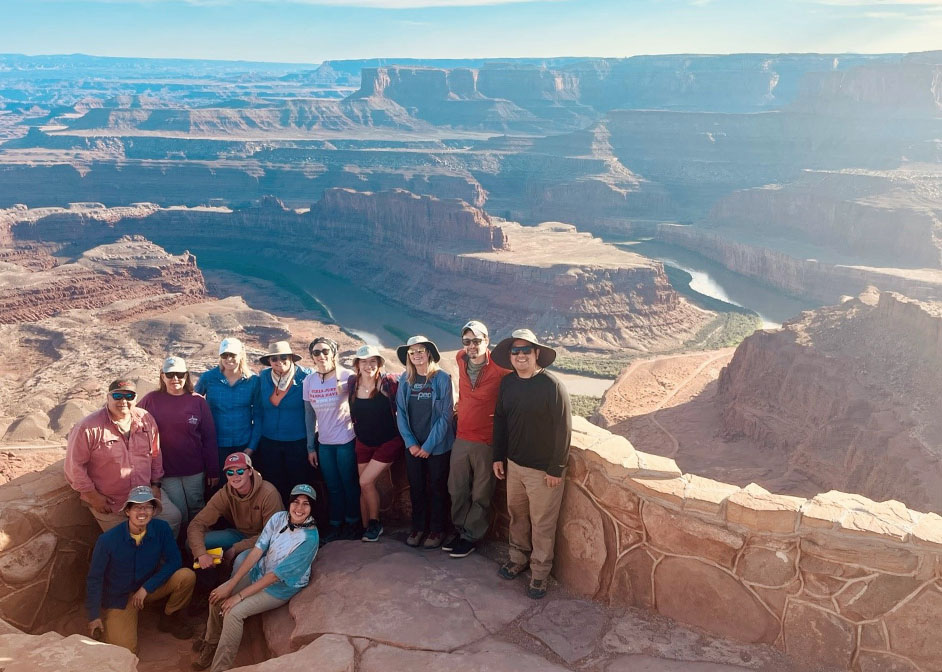 Students who participated in the class were also given the task of leading background discussions about specific stops and formations over the course of the trip based on their research prior to being in the field.
Throughout the field trip, students focused on sedimentary feature identification, stratigraphic boundaries of deposits, and correlation of the deposits across the state to the condition of the ancient seaway based on the principles of sequence stratigraphy. The group was also able to see archaeological sites of pictographs and petroglyphs etched into the studied deposits by the ancient native people of the area.
The trip ended with a stop in Moab, Utah, to admire more aeolian deposits and to appreciate Arches National Park and the canyons of central Utah. The ending of the trip marked an amazing experience that reinforced why geologists love to be in the field!
The participating UH students included Michael Comas, Rachel Clark, Julia Villafranca, Ruby Patterson, Devin McQuaid, Rachel Ronquille, and Michael Martinez. Non-student participants included Dr. Julia Wellner (UH), Dr. Rob Wellner (ExxonMobil), Dr. Emily Beverly (UH), Dr. Jonny Wu (UH), and Dr. Andrew Flynn (UH).
- Julia Villafranca, UH EAS M.S. Student