Provides Annual Stipend and Possibility of Renewal Every Five Years
Zhigang Deng, professor of computer science in the College of Natural Sciences & Mathematics, has been named a Moores Professor at the University of Houston.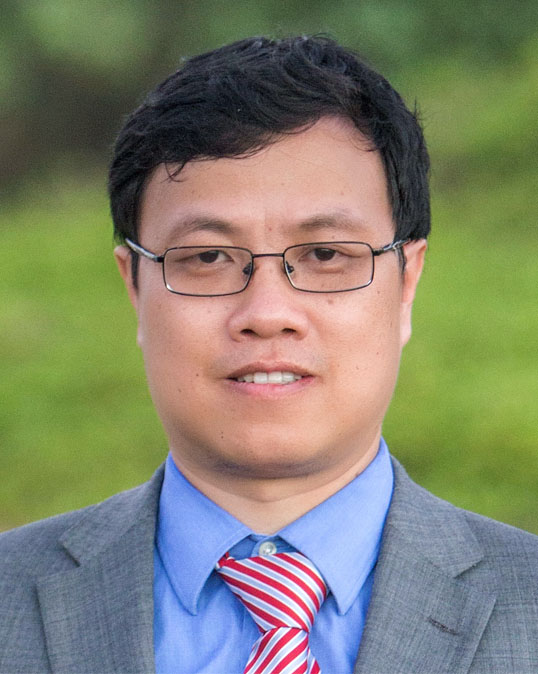 The Moores Professorship Program honors full-time faculty who have achieved the rank of full professor and have made tremendous contributions in their areas of research, teaching, and service. The award comes with an annual stipend and is designed with the possibility of renewal every five years.
"I am deeply humbled and honored to receive a Moores Professorship," Deng said. "I want to thank my former and current graduate students, as well as post-docs for their important contributions to the success of my research group."
Deng's interest areas include computer graphics, virtual human modeling and animation, humanoid robotics, virtual reality, and human computer conversation. He has published over 140 peer-reviewed publications, written six book chapters, and edited six books and special journal editions. Since 2006, he has received over $6 million in research funding from federal and industrial agencies including the National Science Foundation, National Institutes of Health, Department of Defense, Electronic Arts, Honda, and Google.
"I joined the university and founded the computer graphics and interactive media lab in 2006. Although I struggled quite a bit at the beginning, I am glad my UH endeavor in research and education can be recognized in this manner," Deng said.
During his 15 years at UH, he has graduated nine Ph.D. students and 11 M.S. students - many of whom have been recognized with awards such as Outstanding Ph.D. Dissertation, Outstanding Ph.D. Student, and Outstanding M.S. Student. In addition, his former students have been placed in leading companies including Facebook, Electronic Arts, NVIDIA, and Google.
"Professor Deng's contributions in research and his dedication to teaching and mentorship are truly extraordinary," said Shishir Shah, professor and department chair of computer science. "Being recognized as a Moores Professor is an excellent endorsement of his accomplishments."
Deng received his undergraduate degree in mathematics from Xiamen University in China and his doctoral degree in computer science from the University of Southern California. He is a senior member of the Association for Computing Machinery (ACM) and the Institute of Electrical and Electronics Engineers (IEEE).
- Verda Mohsin and Matthew Pariyothorn, Department of Computer Science