UH to Lead National Center for Borders, Trade and Immigration

Research Consortium Will Focus on Technology, Policy and Education
Seeking to strengthen national security, the Department of Homeland Security (DHS) named the University of Houston to lead a Center of Excellence focused on borders, trade and immigration research.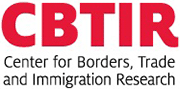 The Center for Borders, Trade and Immigration Research, established with a $3.4 million grant from the DHS Science and Technology Directorate, Office of University Programs, will include researchers from 10 universities and a San Antonio-based consulting firm.
"Our vision is to be the nation's leading research center in this area, through innovation in technology, data-driven approaches to informed policy and mission-focused individualized education," said Ioannis A. Kakadiaris, director of the center and Hugh Roy and Lillie Cranz Cullen University Professor of computer science at UH. "It will give us the opportunity to mobilize the nation's intellectual capital to solve real-world problems."
Center of Excellence Enhances Nation's Homeland Security
The Homeland Security Act of 2002 created a framework for DHS to establish university-based Centers of Excellence throughout the United States to enhance the nation's homeland security.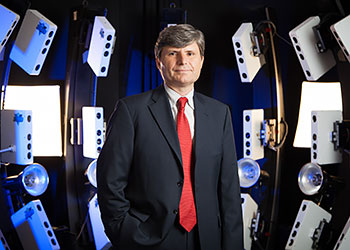 UH President Renu Khator said the new center is an important addition to the University's work.
"The University of Houston is committed to providing leadership on issues of critical importance to our region and nation," she said. "We appreciate the opportunity to lead the Center for Borders, Trade and Immigration Research and to add our expertise in these vital areas."
Kakadiaris, an expert in facial recognition technology in the College of Natural Sciences and Mathematics, and his management team will work with research teams from participating universities, whose work was selected by the DHS Science and Technology Directorate through an open call for proposals and a competitive process.
Management Team Involves Multiple UH Colleges
In addition to Kakadiaris, the management team includes:
Maria Burns, director of the Center for Logistics and Transportation Policy at the UH College of Technology, as lead for professional and workforce development.
Lan Ni, associate professor of communication, as lead for media and communication.
Ioannis Pavlidis, Eckhard Pfeiffer Professor of computer science at UH, as lead for technology research.
Shishir K. Shah, associate professor of computer science at UH, as lead for technology transfer and commercialization.
Luis R. Torres, associate professor in the UH Graduate College of Social Work and associate director of the UH Center for Drug and Social Policy Research, as lead for policy research and transition.
Participating universities include Arizona State University, Middlebury Institute of International Studies, Rutgers University, Texas A&M Transportation Institute, University of Arizona, University of Minnesota, University of North Carolina-Charlotte, University of Texas-El Paso and West Virginia University. Voir Dire International, LLC, a San Antonio-based company whose services include intelligence and security assessments, is also participating in the center.
The center will hold an official launch and opening ceremony jointly hosted with partner institutions at a later date.
UH-based proposed research projects as part of the center include research on image and video person identification, the effectiveness of cargo security technologies and an education project to create a capstone experience in Security Technologies.
Other proposed projects will deal with human trafficking, traffic control at points of entry, imaging radar sensors, and training and education for both students and working professionals.
"Additional projects will be identified and funded as the center continues its work," Kakadiaris said.
- Jeannie Kever, University Media Relations