Kerri Crawford's Interview Aired on KUHF Radio
Coastal sand dunes are a vital part of Galveston, providing habitat for birds and other wildlife, while also protecting the island from storm surge and rising sea levels.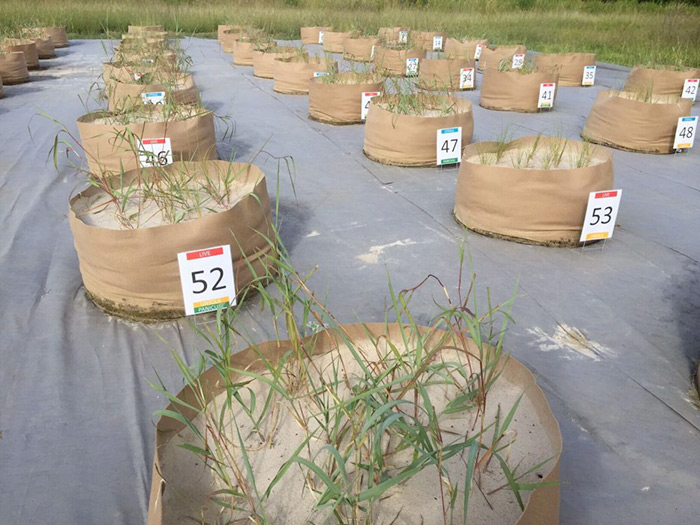 Listen to Crawford's Interview on KUHFKerri Crawford, assistant professor of biology at the University of Houston, says dune restoration efforts on the island are faltering because plants on the restored dunes are not thriving.
"A lot of the plants die before they get the chance to establish," Crawford said.
Without established plants there is nothing to keep the dunes from washing away during a storm.
"As soon as there is any wind or water, all of the sand will go away without plants there to help stabilize," Crawford said.
Crawford believes the sand from the Houston Ship Channel used to restore the dunes is missing vital microbes that help plants thrive.
"The idea is that the soil microbes are going to help the plant uptake nutrients and water they need to establish on the dunes," Crawford said.
The theory is being tested at the UH Coastal Center, and Crawford hopes the microbes will create vibrant plant life to help preserve an important part of Galveston.
 
"The idea is, the more diverse the plants that are there, the better that they will grow in the community," Crawford said.
- Greg Ortiz, University Media Relations