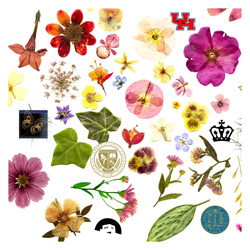 E Pluribus unum
In Spring 2008 the Department of Biology and Biochemistry will offer a unique Distributed Graduate Seminar, taught at seven universities using video and web-based collaborative tools.
The diversity of life presents a challenge to ecologists because there are too many species to study each individually. One possible solution to this problem is to use traits (e.g., height, seed size, photosynthetic rate) to predict how species will affect and respond to the environment. Seminar students will combine datasets of plant traits with datasets of species abundance across gradients or in environmental change experiments to test the hypothesis that traits can explain the patterns in these datasets.
The seminar will also teach students new tools and expose them to a new culture of collaborative research. As ecologists are moving from single-investigator to more collaborative, multi-investigator approaches, they need to learn the culture that promotes success in large collaborations. At the same time, there is a growing recognition of the need to better document and preserve existing datasets for the benefit of the ecological community. Students will learn both the culture and the software tools required to accomplish these goals.
Distributed Graduate Seminars are partially funded by the National Center for Ecological Analysis and Synthesis (NCEAS), which is located in Santa Barbara, California. This is the second distributed seminar officially funded by NCEAS (a few experimental ones were run on an ad-hoc basis). The seminars include a meeting at NCEAS for selected students from each participating university where the students work on a cross-institutional synthesis project. It is anticipated that scientific publications will result from the seminar.
Graduate students who are not ecologists but who have (or are interested in learning) collaborative, dataset management or analytical skills are welcome to take the seminar. Interested students should contact Dr. Steven Pennings at the Department of Biology and Biochemistry.
Seminar leaders and participating universities are: David Ackerly, University of California, Berkeley; Dan Childers and Tiffany Troxler, Florida International University; Elsa E. Cleland, National Center for Ecological Analysis and Synthesis; Scott L. Collins, University of New Mexico; Shahid Naeem and Dan Bunker, Columbia University; Steven Pennings, University of Houston; Katherine N. Suding, University of California, Irvine.