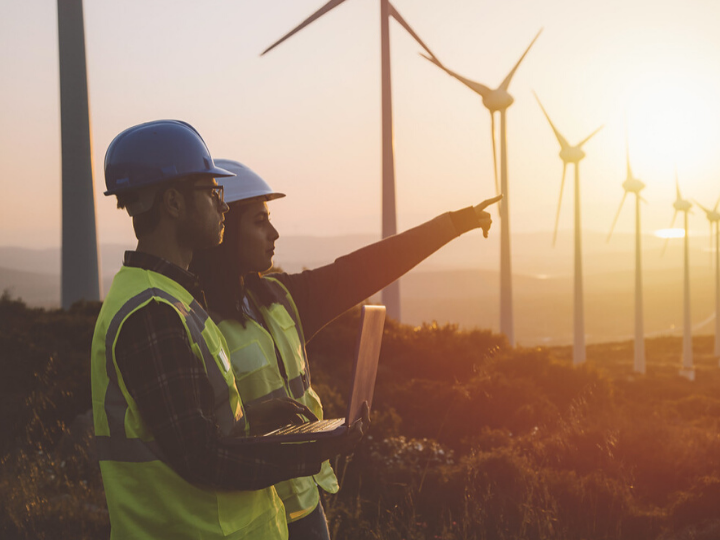 The coronavirus pandemic and related stagnant oil prices haven't changed two key factors for the energy industry's future – the transition to more sustainable sources of energy and the growing use of data.
Workers need to understand sustainable energy development and the industry's expanding use of data analytics more than ever as companies shed jobs because of low prices for oil and gas. The University of Houston will offer two micro-credentialing programs targeting those skills, with the first round of online classes beginning later this month.
The programs are in Upstream Data Analytics, presented in partnership with NExT, a training company owned by Schlumberger, and Sustainable Energy Development. Registration and more information is available here for data analytics and here for sustainable energy development.
More information will be available at virtual information sessions set for later this week.
Ramanan Krishnamoorti, chief energy officer at UH, said the programs "are aimed at industry professionals and university students in their senior year who want to work in the industry."  They are offered in 15-hour segments, allowing participants to stack the micro-credentials through nine segments.
"This is a way for people in the industry, and people who are interested in the industry, to empower themselves for an industry that is rapidly changing," he said. "A rapid technological revolution is happening in the energy industry. What we're seeing is that the people the companies are going to value are those who can contribute to this digital transformation."
Similarly, he said, skills related to the energy transition will become increasingly valuable. "The energy transition to a low-carbon future is not slowing down just because of the pandemic," he said.
A virtual information session for the data analytics program is set for Wednesday, July 8; a session on the sustainable energy development program is set for Thursday, July 9. For more information on that, see the program websites or contact UH energy at uhenergy@uh.edu
The courses will be taught by UH faculty, members of its Energy Advisory Board, and industry experts.
Upstream Data Analytics begins July 20. Sustainable Energy Development begins July 28.
Credentials will be offered through Badgr, which will provide electronic credentials certifying the completion of each 15-hour segment. The individual courses are $600 each, with three for $1,500.
---