More than half of Houston residents think the city is headed in the wrong direction, with large majorities saying they want the next mayor to focus on issues including crime, flooding, road conditions and the economy.
A survey of likely Houston voters by the Hobby School of Public Affairs at the University of Houston found residents are far more concerned about traditional bread-and-butter issues than about issues such as the shortage of neighborhood parks, poor or missing sidewalks and the lack of a grocery store within a mile of their homes.
But there was a clear split between Latino and Black voters and their white neighbors, with Latino and Black respondents about twice as likely as white respondents to cite issues including crime, illegal dumping and the lack of parks negatively impacting quality of life.
More than two-thirds of Latinos, at 68%, and 61% of Black voters said violent crime is a negative factor, compared with 34% of white voters. Almost one-half of Latinos, at 46%, and 45% of Black voters said the same about illegal dumping, while only 16% of white voters agreed. And 17% of Latinos and 19% of Black voters said the lack of parks is a negative, compared with just 5% of white voters.
"We found a significant divide between communities of color and people living in predominantly white neighborhoods, which suggests that both perceptions and the reality of city services may vary depending on where people live," said Renée Cross, senior executive director of the Hobby School and one of the researchers involved in the project. "But there were also some strong common threads – as voters prepare to choose a new mayor, they are thinking about basic city services, from concerns about violent crime and property crime to the condition of their neighborhood streets. They were less likely to say things such as poor air quality, the lack of parks and nearby grocery stores detract from their quality of life."
In fact, Cross said, only 11% overall identified the lack of parks as having a negative impact on a neighborhood's quality of life, compared with 50% who said the same about poor road conditions and 48% who identified violent crime.
More than four out of five voters, or 83%, said crime should be a top priority for the new mayor. Flooding was ranked as a top priority for 72%, while 65% said road and street conditions and jobs and the economy should be at the top of the list.
Mark P. Jones, political science fellow at Rice University's Baker Institute for Public Policy and senior research fellow at the Hobby School, noted that "there is a general consensus among Houston voters that crime should be a top priority for Houston's next mayor, with 98% of white Republicans, 95% of Latino Republicans, 91% of Black Democrats and 79% of Latino Democrats listing crime as a top priority; white Democrats (59%) are the only group lacking unanimity on the top priority status of this issue."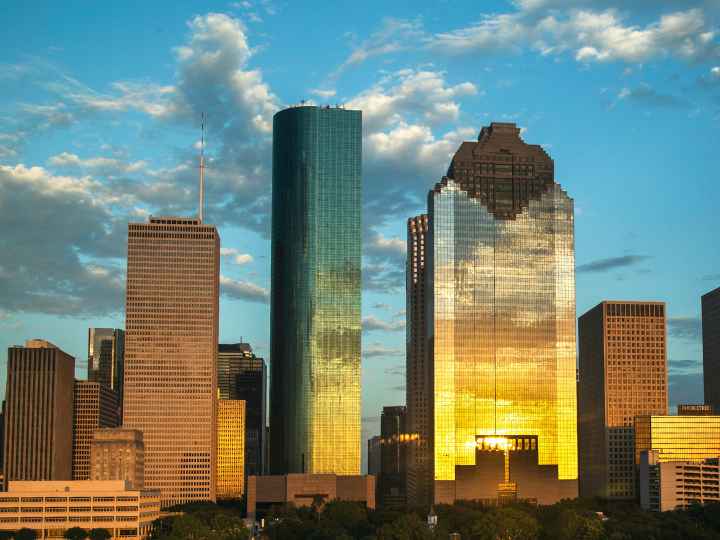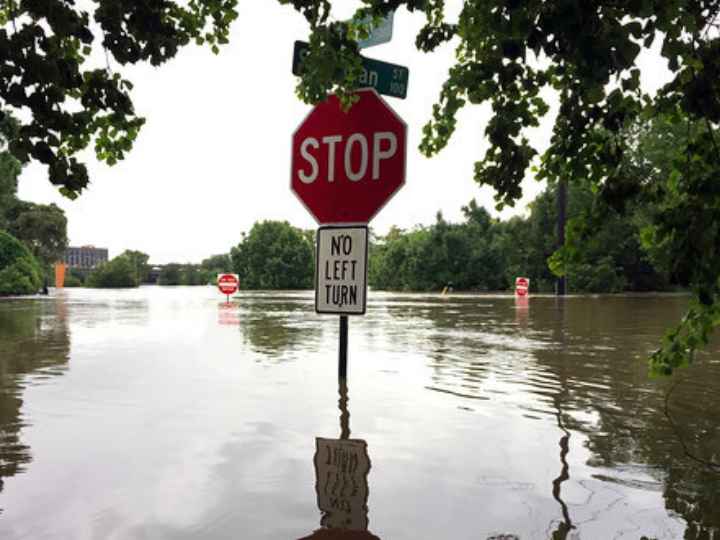 Among the survey's other findings:
Forty-four percent said affordable housing should be a priority for the next mayor, while 34% named trash collection and recycling.
Forty-five percent identified car and home burglaries as having a negative impact on their neighborhood's quality of life, along with the sale and use of illegal drugs and the homeless population (both 39%). Twenty-eight percent named illegal dumping, along with poor or no sidewalks (27%), a lack of street lighting (21%) and the lack of a grocery store within a mile of home (17%).
There were few major generational splits, but millennials and members of Gen Z were far less likely to cite violent crime as a negative, at 29%, compared with 52% of Gen X and 49% of members of the baby boomer and silent generations.
And while both Democrats and Republicans agree poor streets are a problem, at 47% and 49%, they diverge on the issue of crime; 34% of Democrats said violent crime is a negative, compared with 61% of Republicans. Among Independents, 59% said violent crime has a negative impact on their quality of life.
Fifty-four percent of likely voters oppose, 34% strongly, the recent conversion by the city of Houston of motor vehicle lanes to dedicated bicycle lanes, a policy that is supported by 41%, 17% strongly.
The survey also asked likely voters which Houston professional sports is their favorite. Fifty-seven percent said the Astros, followed at a considerable distance by the Texans (10%), Rockets (7%), Dynamo (3%), Dash (1%), Roughnecks (1%) and SaberCats (1%). Twenty percent do not have a favorite team.
The full report is available on the Hobby School website.
The online survey asked 800 likely Houston voters about key issues facing the city. It was conducted between July 12 and July 20 in English and Spanish. The margin of error is +/‑3.5%.
—Jeannie Kever