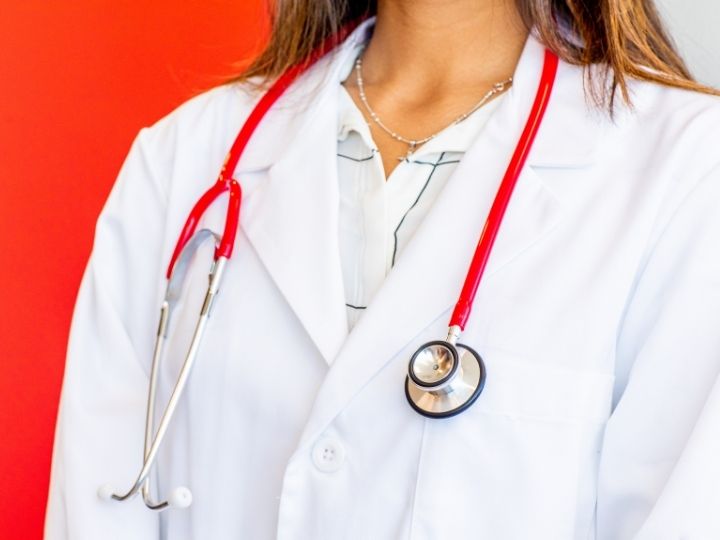 A $1 million pledge from the M.D. Anderson Foundation to the University of Houston College of Medicine establishes the M.D. Anderson Foundation Endowed Professorship in Medicine to be held by a leader in health care innovation recruited to join the College of Medicine faculty.
The gift, matched one-to-one by an anonymous donor to create a $2 million endowment, supports the new medical school's mission to improve health and health care in underserved communities in Houston and across Texas.
"The M.D. Anderson Foundation affirms its commitment to providing community-focused health care across Texas and is proud to partner with the University of Houston College of Medicine through our gift for this endowed professorship. This gift will keep the focus on providing the best education for tomorrow's medical practitioners as they serve their communities," said Charles W. Hall, president of the M.D. Anderson Foundation.
Established in 1936, the M.D. Anderson Foundation is renowned for its significant contributions to improving health care in Houston. Over many years, the foundation has generously supported the University of Houston, providing more than $6 million to UH Libraries, UH Law Center, Hobby School of Public Affairs and the College of Medicine.
"M.D. Anderson Foundation's support will significantly impact the University's ability to research and implement new and improved methods of health care delivery," said Paula Myrick Short, UH senior vice president for academic affairs and provost. "We look forward to adding an accomplished faculty member whose expertise will contribute to creating real-world solutions for today's most prevalent health challenges, while also enhancing the educational experience for our students."
Problems with the United States health care system are well-documented and substantial. The U.S. spends significantly more on health care compared to its international peers, yet has the lowest life expectancy and highest rates of hospitalizations and deaths from preventable causes.
Texas faces a critical primary care physician shortage, especially in low-income and minority communities lacking access to a regular source of care and have gaps in preventative care, which leads to higher rates of sickness, hospitalization and death.
The UH College of Medicine is working to re-establish the importance of primary care to address these challenges, aiming for at least half of its graduates to choose to practice primary care specialties.
"Innovation in health care requires a fresh approach and a willingness to break down traditional silos to collaborate with experts in other health disciplines such as pharmacy, engineering, law and even data sciences. By harnessing the power of data analytics, we can fundamentally change the way we deliver higher quality and cost-effective care to more people," said Dr. Stephen Spann, founding dean of the UH College of Medicine. "Thanks to the M.D. Anderson Foundation's generosity and vision, we will be able to recruit a new faculty member who can help us greatly to accomplish these goals."
"M.D. Anderson Foundation has helped elevate the University of Houston to new heights and we are incredibly grateful for their continued support. Now, they've strengthened our ability to innovate and to collaborate with other institutions across the health care ecosystem," said Eloise Brice, vice president for university advancement. 
In fall 2019, the University received a landmark $50 million gift from an anonymous donor to establish the "$100 Million Challenge" to recruit top nationally recognized and awarded research faculty for chairs and professorships, designed to inspire another $50 million in investments from additional donors. The goal is to support the University's bold future in research and scholarship around four complex global issues, including health care, that uniquely underpin the social, political and economic future of Houston and the world.
---