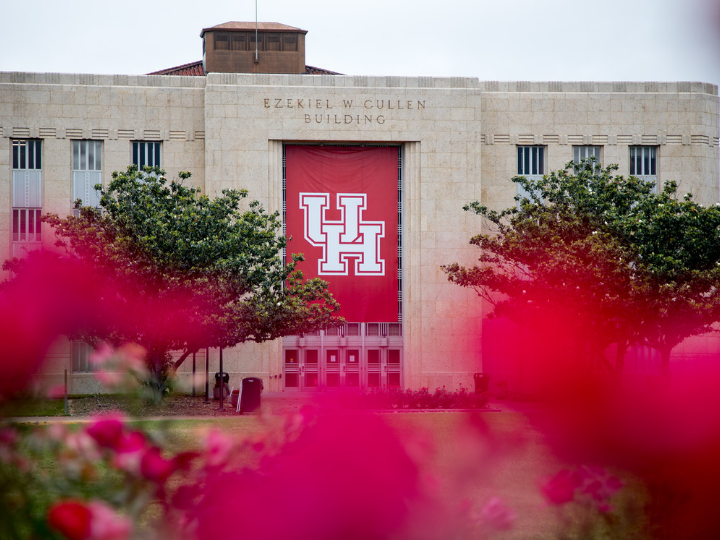 The nearly 6,000 graduates who walked across the stage this spring at University of Houston commencement ceremonies can rest assured the degree they've earned is one of the best values in the nation, according to The Princeton Review. UH was recently ranked among the top 50 public "Best Value Colleges" for 2021 for stellar academics, affordable cost and strong career prospects for graduates.
To tally the rankings, the education services company crunched 40 data points collected in 2019-20, covering academics, costs, financial aid, debt, graduation rates and alumni salary levels. The Princeton Review notes those who attend the University of Houston "tap into a wealth of resources: a long list of majors, plentiful student organizations, and an extensive alumni network."
"Being named a 'Best Value' college speaks to the overall student experience at UH, including our commitment to affordability and student success," said Richard Walker, UH vice president for student affairs and enrollment services. "We really try to think holistically about how to propel our students to achieve success not only in the classroom, but also once they enter the workforce. I believe we offer a total package collegiate experience." 
Located in the energy capital of the world and home to the largest medical center on the planet, UH's extensive list of hands-on programs provide "many different ways to get ahead," according to student surveys, which cite high job placement after graduation. According to the PayScale data collected on UH graduates, those with at least a bachelor's degree have a median starting salary of $58,400 and a median mid-career salary of $108,500. One student noted: "It really seems my future is cared for and cultivated here."
"These exceptional schools differ in many ways, yet they are alike in that all offer outstanding academics and excellent career services. As important to today's college applicants and their parents: These colleges have a comparatively low sticker price and/or generous financial aid offerings," said Rob Franek, editor-in-chief of The Princeton Review. "We recommend and commend them highly for everything their administrators, faculties, staff, and alumni are doing to educate their students and to guide them to post-college success."
Institutional data collected by The Princeton Review shows 47% of UH students borrow in some way to pay for school, and those who do can expect to pay a cumulative debt of $24,018, which is below the average debt among borrowers who earn the bachelor's degree from a public university according to statistics from the Association of Public and Land-grant Universities (APLU). APLU notes that in return for this investment, bachelor's degree holders will earn an additional $1 million in lifetime earnings.
"We understand the needs of our student population very well – almost half are first-generation. I believe we offer a total package experience," said Walker.
To learn more about The Princeton Review "Best Value Colleges" rankings, click here. 
---