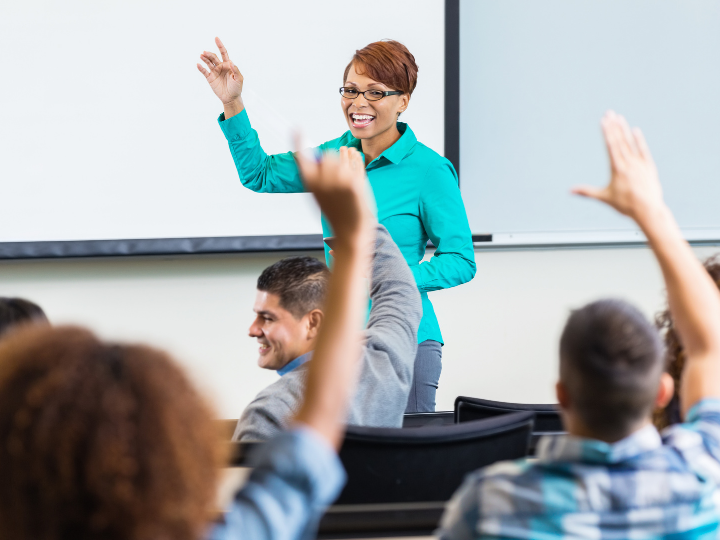 The University of Houston has received the National Institutes of Health (NIH) Prize for Enhancing Faculty Gender Diversity, one of 10 institutions nationwide to receive the prestigious prize for achieving sustained improvement in gender diversity. 
Over the past six years, UH has experienced a 26% increase in tenured/tenure track women faculty, a 108% increase in Black women faculty and a 45% increase in the number of Hispanic women faculty. In the science, technology, engineering and mathematics disciplines (STEM), there's been a 38% increase among underrepresented minority women and a 20% increase in women faculty members.
"We have one of the most diverse student bodies among colleges and universities in the U.S. We want to have an academic environment where each and every student has access to faculty role models who share their lived experience and who can serve as credible and culturally sensitive mentors and instructors," said Paula Myrick Short, UH vice president of academic affairs and provost. "We are honored to receive this recognition from NIH for our efforts to enhance faculty gender diversity."
In 2014, UH was awarded a National Science Foundation ADVANCE Institutional Transformation Grant to create the Center for ADVANCING UH Faculty Success. UH President Renu Khator and Provost Short served as active and engaged visionary leaders of the center. Utilizing NSF grant resources, along with supplemental institutional support, the center utilized targeted data-science and network-building oriented recruitment initiatives. The University also built partnerships across campus to progress policy changes in support of women faculty. All initiatives were driven by rigorous social science research.
"This award affirms the work we've been able to do to increase the representation of women faculty members and women of color, specifically in STEM, but we remain committed to continuing our mission, "said Erika J. Henderson associate provost for Faculty Recruitment, Retention, Equity and Diversity.
Among other notable initiatives in recent years, UH launched the Underrepresented Women of Color Coalition (URWoCC), a dynamic community of underrepresented tenured/tenure track women of color faculty members. The URWoCC provides a holistic support system that promotes success in higher education by facilitating scholarly collaborations, peer advocacy, professional development and leadership advancement.
"It's great that our comprehensive set of evidence-based measures has positioned UH to become a nationally recognized model for increasing the representation, inclusion and retention of women and women of color," Henderson added. "We genuinely aspire to advance the national discourse on gender diversity."
On Tuesday, October 5, the NIH Office of Research on Women's Health will host a forum, "Effective Approaches to Fostering Faculty Gender Diversity, Equity, and Inclusion: Celebrating Progress," to formally recognize and promote the winners' effective, evidence-based practices, address challenges, and improve the existing career paradigm for many women in science.
---