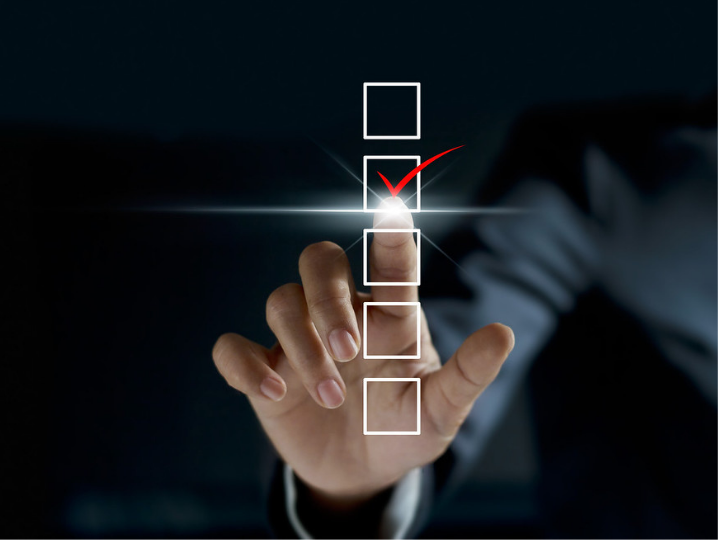 Once again, the University of Houston will be hosting early voting and Election Day voting locations for all registered voters in Harris County. Working together with student leaders, UH Athletics and the Office of the Harris County Clerk, UH has taken as many precautions as possible in establishing these voting locations in order to prevent the spread of COVID-19.
Early voting will be held in the UH Student Center and Election Day voting will be held at the TDECU Stadium Club Level. In addition, early voting has been extended by one week to a total of three weeks, beginning Tuesday, Oct. 13, and concluding Friday, Oct. 30.
"The selection of TDECU was made after a group of student leaders voiced concerns about the ability for students to social distance on Election Day, given the history of long lines particular to that day," said Jason Smith, UH vice president of governmental relations. "The TDECU Stadium Club was determined to be viable option given that voters could line up outdoors in the concourse of the stadium, but still be under cover in case of rain, heat or other weather issues."
To avoid standing in long lines during early voting and on Election Day at these locations, or any location in Harris County, voters are encouraged to utilize the Harris County's interactive map that updates wait times for poling locations across the county. It can be found here.
EARLY VOTING
UH Student Center South (second floor)
Rooms 220B, 220D, and 220F Click here for a map. 
4455 University Drive, Houston, TX 77204
Visitor parking is available at the UH Welcome Center Garage or UH Hilton Garage. Parking vouchers will be provided inside the polling location so that there is no cost to park on campus to vote.
ELECTION DAY
TDECU Stadium – Club Level
Entrance at Club Level Entrance, south side of stadium. Click here for a map. 
Free parking is available in Lot 12A (Wheeler at Scott)
7 a.m. to 7 p.m.
EMPLOYEE INFORMATION
As a reminder, if a University of Houston employee was not able to vote during early voting, supervisors may allow an employee to arrive up to two hours late or leave up to two hours early in order to allow an employee to vote on election day.

For more information about voting in Harris County, visit https://www.harrisvotes.com.

For those registered to vote in another county in Texas, visit https://www.votetexas.gov.
---
UNIVERSITY OF HOUSTON POLLING LOCATION TIMES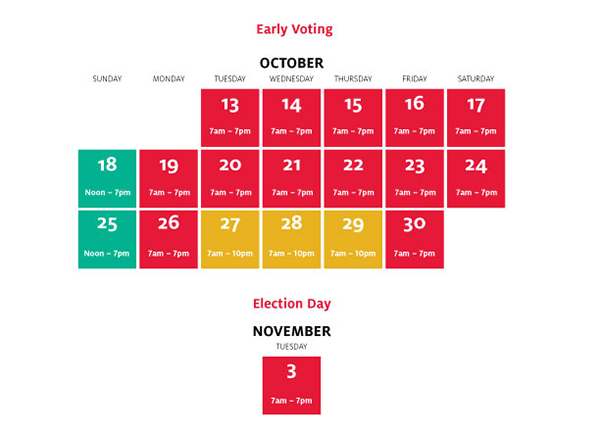 ---