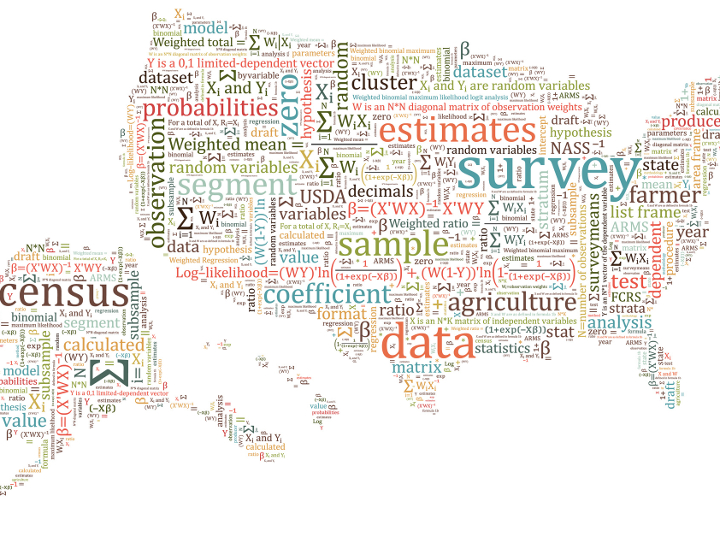 Interns from the University of Houston's Hobby School of Public Affairs routinely work in the offices of local, state and national elected leaders, for nonprofit organizations and other public service groups as they learn about public policy from the inside.
This year, 22 students from the Civic Houston Internship Program are also focusing on another side of public service – educating people on campus and around town about the importance of participating in the U.S. Census.
Renée Cross, senior director of the Hobby School, said the project – initially launched for the 2010 census – allows students to engage with the community about the importance of an accurate census count as part of the Civic Houston Internship Program, or (CHIP).
This year's count has been thrown a curve – the coronavirus pandemic interrupted the interns' efforts to talk with people at large events or go door-to-door. Like schools and workplaces, they have turned to technology to help bridge the gap.
The census is conducted every 10 years in an effort to count every person living in the United States, information that is used to determine how federal funding for various projects is apportioned, as well as to determine how many congressional representatives a region should have and how district lines are drawn for congressional, state and local governments.
But Houston has historically been a challenge due to its high number of renters, non-English speakers, low-income residents and other difficult-to-count groups. Young people – those 18-24 – are historically undercounted.
That makes the Hobby School interns, whose members speak Spanish, Urdu, Portuguese and Italian, in addition to English, well-suited for the task. "We have energetic, bilingual ambassadors who can reach out to these populations," Cross said.
The community work took on outsize importance in ensuring an accurate count when Texas legislators opted not to allocate funding for census outreach.
Kayla Vazquez, a senior majoring in anthropology, with a minor in political science, worked with the nonprofit Mi Familia Vota to encourage participation in low-income, immigrant and other communities at risk of an undercount. 
"There is a lot of fear in the Hispanic community," she said, noting that some people worry information about undocumented family members will be shared with immigration authorities. "We try to assure them that it is safe, and that participating will benefit them and their children. Whenever we are undercounted, we lose millions of dollars in federal funding. We have to tell people what we lose if we are undercounted."
Vazquez now is working with Mi Familia Vota to continue outreach through phone calls and texts. Another intern is creating a YouTube video to target young people and their families. And Cross added a new requirement– each intern will be creating social media posts to be shared on the Hobby School's social media accounts to promote participation.
But the interns made valuable strides in spreading the word before orders to limit social gatherings were issued, including among their peers. College students are a difficult-to-count group, and Maya Ali, a junior with a double major in political science and public health,  spread the word among fellow members of the UH Allied Health Professions Society and at student events where she talked with other volunteers.
While some students live with their families and depend on their parents to respond, others will need to fill out the census on their own.
"They didn't realize college kids even had the opportunity to fill out the census," Ali said. "I said yes, everyone should be counted. It is important that your voice is heard."
---