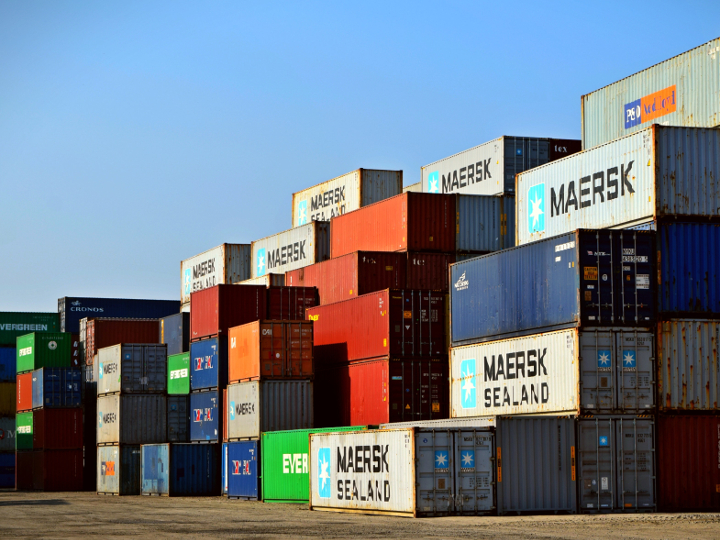 A two-day conference set for March 10-11 on the University of Houston campus is expected to draw hundreds of people from industry and government as it explores the physical, infrastructure and security challenges facing the nation's air, sea and land ports.
Port of the Future, hosted by the Borders, Trade, and Immigration Institute and the UH College of Technology, will feature speakers from around the world on issues ranging from environmental compliance to cyber threats. The Borders, Trade, and Immigration Institute is a Department of Homeland Security Center of Excellence led by UH.
Anthony Ambler, dean of the College of Technology, said experts from around the world will be in Houston to share ideas on preparing global ports for the challenges of the future.
"Facilitating legitimate trade and travel without compromising security is a never-ending challenge for ports throughout the world," Ambler said. "This conference presents opportunities for leaders at all levels to learn about best practices, solutions utilizing advanced technology and strategies that will enable increased flows of people and goods around the globe while enhancing efficiency, transparency and security."
The conference, which will be held at the Hilton University of Houston, will be followed by a research showcase highlighting work on the latest advances in port logistics, security and infrastructure, set for March 12.
Kevin Clement, executive director of strategic partnerships for the College of Technology, said the conference – the first in what is expected to become an annual event – will offer attendees a chance to learn about current and pending projects at other ports, with an emphasis on environmental and sustainable practices.
Infrastructure will be a major topic, as seaports consider how to accommodate today's larger cargo ships, including the Very Large Crude Carriers used to transport oil internationally. Rich Byrnes, chief port infrastructure officer for Port Houston, will discuss the $1 billion Houston Ship Channel Expansion Project, which will, once completed, allow the ship channel to accommodate two-way ship traffic.
Additional sessions will focus on workforce development and integrating new technologies, including biometric screening, surveillance and non-intrusive inspections.
Highlighted speakers include retired Admiral James Loy, former commandant of the U.S. Coast Guard and former administrator for the Transportation Security Administration and former acting secretary of the Department of Homeland Security; William Bryan, undersecretary for the DHS Science and Technology Directorate; and Rear Admiral Michael Lynch, commander of the U.S. Coast Guard Cyber Command. For more information and a full agenda, visit the website.
---