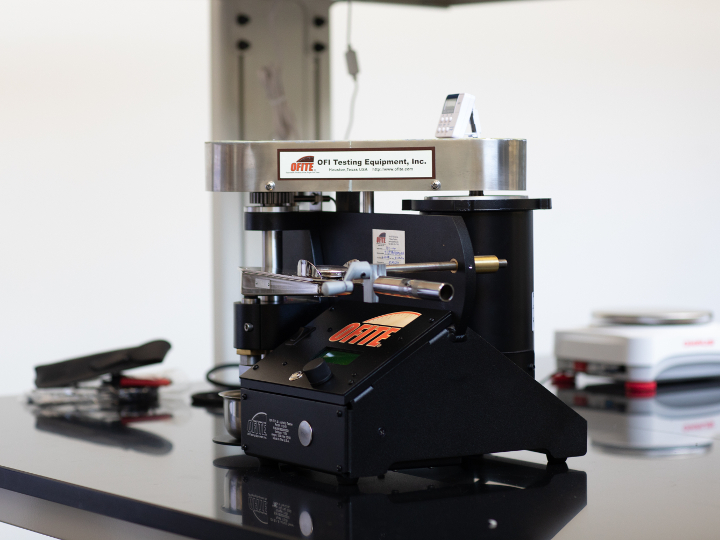 As Houston builds its innovation ecosystem, two of the latest companies to commit to the city have moved into the University of Houston's Technology Bridge.
Oleon, which converts natural fats and oils into a wide range of oleochemical products, is part of Avril, a financial and industrial company based in France. The company's only previous U.S. presence was a sales operation in South Carolina. Saratech is a California-based engineering, software, services and 3D printer sales company with offices across the country, including Austin. The new Houston office focuses on additive manufacturing, as 3D printing moves beyond prototyping to producing functional products in low to medium volumes.
Tom Campbell, executive director of the UH Office of Technology Transfer and Innovation, said the University is a natural landing spot for companies new to town, offering not just lab and office facilities at its research park on the Gulf Freeway but also potential partnerships with faculty and students research and internships.
"It's about economic development," Campbell said. "A strong innovation economy is a rising tide that floats all boats."
Executives at both companies said they were drawn to the Technology Bridge in part for the chance to work with faculty and students. That sort of connectivity is part of Campbell's goal for the Technology Bridge, which offers 30,000 square feet of incubator space and over 700,000 square feet of space suited for laboratories, pilot-scale facilities and light manufacturing.
In addition to established companies launching local operations, Campbell said the Technology Bridge houses 23 startups.
Saratech has a similar relationship with the University of California-Irvine, said senior vice president Rick Murphy, part of the company's efforts to educate both future and established engineers about how new technology can speed products to market.
Saratech wants to develop face-to-face and online education programs, Murphy said. "We are looking at universities to help with that, so industry can start educating their engineers to take advantage of this technology."
OLEON
Dave Jacobs, general manager of operations for Oleon Americas, noted that Oleon has worked with universities in Europe and Asia, where it has extensive production and sales operations. The potential for both research collaborations and student internships, along with office and lab space for Oleon's research and development efforts, made UH a fit, he said.
Ultimately, Oleon plans to build a plant in the Houston area to more quickly provide custom-designed drilling fluids and other chemicals to clients in Houston and the United States. In the meantime, Jacobs said, lab facilities at the Technology Bridge have allowed the company to begin working with customers to create custom blends.
Oleon uses natural oils and fats as the base for its natural chemistry – mostly canola, tallow and sunflower oils in Europe and palm oil in Asia. U.S.-created products would use soybean oils. The products are used in applications ranging from cosmetics to automotive lubricants, laundry products and food. The Houston facility would produce chemicals for agricultural crop protection and the oil and gas market.
Why move to Houston and build a plant here? Jacobs said having a plant here would allow the company to more quickly respond to market demand.
"It is baby steps here, but the U.S. is a huge market," he said. "About 50% of the oil and gas market is here."
SARATECH
Saratech already works with U.S. energy and petrochemical companies, along with aerospace, automotive and other industries, Murphy said. It is the top U.S. sales partner for Siemens' software and offers contract design and engineering services.
The technology office in Houston will allow it to focus on 3D printing and other additive manufacturing technologies.
In addition to its Austin sales office, Saratech already had an engineer based in Houston to serve the Texas market. Murphy said the company will hire interns to work in 3D modeling and parts design at their Technology Bridge lab space.
"It's more than just establishing an office at the Technology Bridge," he said. "We want to co-educate UH students and other engineering students." Older engineers, too, he said, noting that the technologies weren't around when earlier generations were educated and trained.
"We believe one of the critical things that is required to get the new technologies to market and a new way of doing things is education," he said.
---