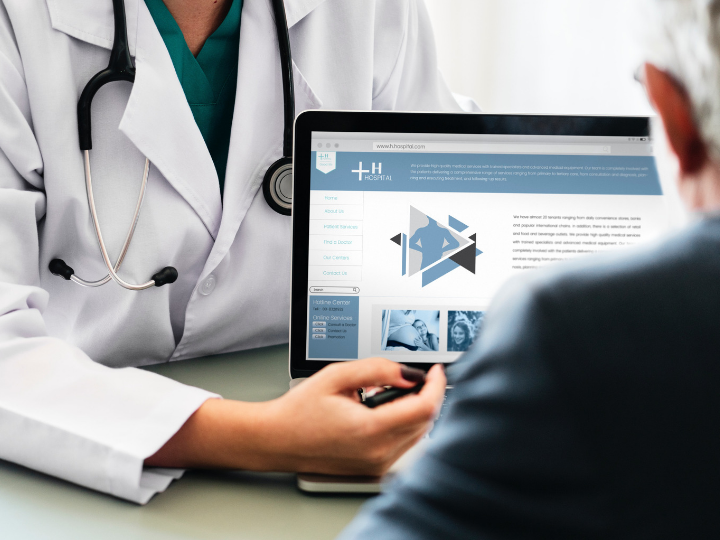 Many people might assume the relationship between doctors and lawyers is more adversarial than complementary. After all, physicians can be targets of medical malpractice lawsuits at the hands of attorneys. But there's an innovative health care trend emerging that has physicians and attorneys joining forces for the greater good of patients — medical-legal partnerships. At least 325 health care providers across the country have formed medical-legal partnerships to improve the quality and cost of care.
Medical-legal partnerships were the focus of a lunch and learn event hosted by the Humana Integrated Health System Sciences Institute at the University of Houston in collaboration with the UH Law Center's Health Law & Policy Institute.
"The lawyers fill a gap and do things doctors can't to impact a patient's health," said Dr. Winston Liaw, chair of the Department of Health Systems and Population Health Sciences at the University of Houston College of Medicine. "Our medical teams are a lot more effective when lawyers are involved because they help us address social determinants of health."
Less than 20% of health outcomes are based on the medical care patients receive, leaving more than 80% shaped by genetics and social determinants of health.
Where we work, play and stay impacts health
Social determinants of health include but are not limited to socioeconomic status, discrimination, housing, food security, social support, health care services, transportation, working conditions, loneliness and social isolation. Physicians alone cannot adequately address these issues. In a survey of family physicians, 83% agreed they should help identify and address patients' social determinants of health but 80% said they don't have the time.
"Our zip code is a greater predictor of our health than our genetic code. Instead of just treating disease, we need to treat the underlying social problems contributing to poor health outcomes and that's where lawyers can help," said Leah Fowler, research assistant professor at the Health Law & Policy Institute.
Fowler shared the following example to highlight how living conditions can impact health: An unemployed Medicaid beneficiary attributed her inability to work to her poorly controlled asthma. If her doctor stopped there and just prescribed an increased dosage of medicine, it might provide a short-term remedy. But, when digging deeper into the patient's social situation, the doctor discovered her asthma got worse after her apartment flooded during Hurricane Harvey. A persistent and recurring mold problem followed and her landlord refused to address it.
Connecting with Legal Resources
It's unlikely the patient would seek legal recourse against the landlord on her own for violating tenant rights — navigating the complicated legal arena can be intimidating and expensive. But once her trusted physician connected her with a legal partner, she was made aware of legal rights not being met, enabling the lawyer to take action against the landlord to remedy the mold problem — and her asthma.
"Medical-legal partnerships help patients overcome skepticism or misconceptions about how the legal process works by building on the trusting relationship that most patients have with their physicians, nurses, social workers or other health care providers," said Jessica Mantel, co-director of the Health Law & Policy Institute. "It makes the legal process more convenient for the patient."
According to the National Center for Medical Legal Partnerships, there are a number of health-harming legal needs these partnerships can address:
Appeal denial of food stamps, health insurance, cash benefits and disability benefits so patients face fewer tradeoffs between affording medication and other expenses
Prevent evictions and utility issues, as stable housing and electricity helps people follow medical treatment plans
Secure specialized education services because quality education is the single greatest predictor of a person's adult health
Assist with clearing criminal history to make consistent employment and access to public benefits possible
Secure restraining orders for domestic violence, reducing the need for costly emergency health care services
What Is Everybody's Role?
Physicians, payors, policymakers and many others play a role in addressing social determinants of health, but there are challenges. Although doctors understand the impact of these societal factors more than ever before, time and staffing issues often limit an appropriate response. In general, insurance companies offer few if any benefits to address the social determinants of health.  And in the case of Medicare and Medicaid managed care plans, the Centers for Medicare and Medicaid Services (CMS) have historically prohibited these benefits.
"Insurers have had their hands tied but things are changing a bit because CMS is starting to realize that something needs to happen. They're starting to relax the restrictions on what organizations can do to impact social determinants," said Dr. Adrienne McFadden, medical director in the Office of the Chief Medical Officer at Humana.
In 2016, the Center for Medicare and Medicaid Innovation launched a new "Accountable Health Communities" model focused on connecting Medicare and Medicaid beneficiaries with community services to address health-related social needs. In 2020, as part of the Chronic Care Act, CMS will relax its restrictions on Medicare Advantage supplemental benefits to allow for some things that improve or maintain health or overall function.
The Humana Integrated Health System Sciences Institute Lunch and Learn series brings together students, faculty and community and industry leaders to examine complex health care issues with the ultimate goal of improving health care quality, outcomes and cost.
---