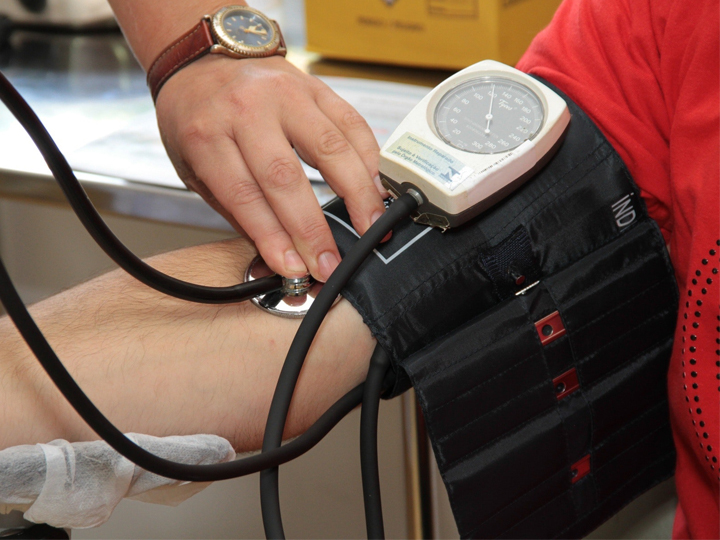 In response to the Santa Fe High School tragedy, the University of Houston is hosting a "Team UH" blood drive to benefit Santa Fe High School.
Organized by the Office of Neighborhood and Strategic Initiatives and the College of Technology, in collaboration with the Gulf Coast Regional Blood Center, the blood drive will be held on Friday, June 1 from 9 a.m. to 3 p.m. at the TDECU Stadium Club Area located on the first floor at 3600 Cullen Boulevard.
"Our thoughts and prayers are with the students, teachers, families, and the Santa Fe community affected by this tragedy. It's our responsibility to do what we can to assist those in need," said Elwyn Lee, vice president for Neighborhood and Strategic Initiatives.
Donors are encouraged to wear UH Cougar red shirts as the campus community unites in support of Santa Fe. The actual process of donating blood typically takes about 30 minutes. Blood donors may use parking lot 12A at no charge.
"This is something we should be doing to help the Santa Fe community because UH is a very community-oriented institution. It's our honor and privilege to be able to help," said Jerry Evans, instructional associate professor at the College of Technology.
What: Team UH Blood Drive Benefiting Santa Fe High School
When: Friday, June 1 from 9 a.m. to 3 p.m.
Where: TDECU Stadium Club Area (first floor)
            3600 Cullen Boulevard
            Houston, TX 77004
---