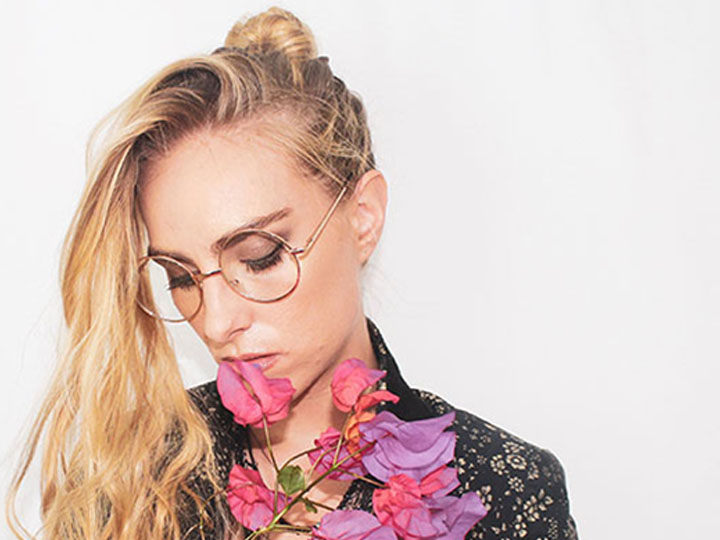 University of Houston graduate Stephanie Rice, who earned fame on NBC's "The Voice" for her compelling performances and personal story of resilience, will return to campus for the UH College of Education's First Lecture. The free, back-to-school kickoff event is Friday, Aug. 17 at Cullen Performance Hall.
Rice made a lasting impression on the reality show when she shared that her parents "disowned" her in college for being gay. From a small town, Rice said UH and the city of Houston became her refuge.
Committed to inspiring others, Rice will deliver remarks and a performance starting at 11 a.m. The annual event is designed to give students, faculty, staff and guests a memorable and motivational start to the academic year.
"It's an honor to come back to my alma mater," Rice said. "To be able to offer support and guidance for other students, it's really humbling and invigorating. It's why I do what I do. I hope my story serves a purpose."
Rice, who graduated from UH in 2012 with a biology degree and psychology minor, worked as a researcher in the Texas Medical Center before pursuing a full-time music career. She landed a coveted spot on "The Voice" in 2017.
"Music saved my life," said Rice, who scrounged up $100 to buy a guitar after being kicked out of her house. "I know that sounds so severe, but I felt like if the pain stayed inside of me I wouldn't survive."
Rice said her remarks at First Lecture will address the themes of perseverance and the power of caring adults to influence a student's life. She recalled a high school counselor reassuring her when she feared for her safety.
Bob McPherson, dean of the College of Education, said he thinks Rice's journey will inform and inspire the college's aspiring teachers, school leaders, counselors, psychologists, health advocates, researchers and others.
"We want our students to have a rich learning experience, to understand that we all face obstacles and to feel empowered to support others in need," McPherson said.
WHAT: UH College of Education First Lecture
WHO: Stephanie Rice, UH alumna & "The Voice" contestant
WHEN: 11 a.m., Friday, Aug. 17 (doors open at 10:30 a.m.)
WHERE: Cullen Performance Hall, 4300 University Drive, Houston, TX 77204 (click here for map, directions and parking information)
---