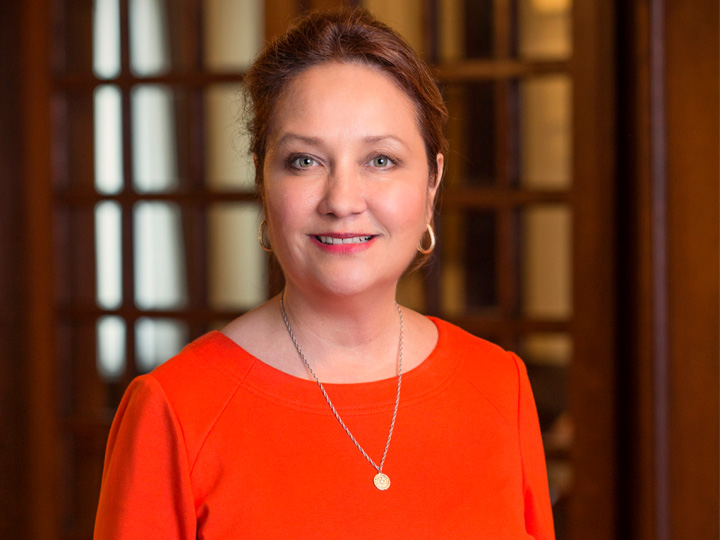 Texas First Lady Cecilia Abbott will be the keynote speaker for 150 entrepreneurs graduating from the University of Houston's Stimulating Urban Renewal through Entrepreneurship (SURE™) Program. It's part of UH's Third Ward Initiative, a collaborative partnership with the historic Third Ward neighborhood aimed at improving the quality of life in the area by improving educational outcomes, securing jobs, developing and strengthening businesses, and celebrating the arts, culture and history of the area. 
The graduation will take place at 9 a.m., Saturday, April 28 in Michael J. Cemo Hall, Stubblefield Auditorium at UH.  
As wife to Texas Gov. Greg Abbott, the First Lady's primary focus is promoting volunteerism and service to others. Cecilia Abbott has devoted her life to serving others. She's been a teacher, vice-principal and principal at several Catholic schools across Texas. She currently serves on the board of several educational organizations.
The SURE™ Program through the C. T. Bauer College of Business is an educational partnership that connects UH students and industry experts with current or aspiring entrepreneurs from under-resourced communities, including Third Ward. The program, which is free for the entrepreneur, is an effort to stimulate urban renewal while providing opportunity for UH students to hone their skills by managing projects and serving clients. Students receive course credit by consulting for the local entrepreneurs, who, in turn, receive hands-on, one-on-one guidance from students and world-class business experts.
"The honorable Cecilia Abbott told me that her passion, like mine, is serving under-resourced communities and empowering them to achieve great success. Her support illustrates the strength and quality of the SURE™ program and demonstrates that we can spread our program across higher education institutions to bring positive change to local communities. We're thrilled that she will be speaking at the SURE™ graduation," said Saleha Khumawala, Robert Grinaker Professor of Accounting at Bauer College and founding director of the SURE™ Program.
The SURE™ Program received the Governor's Volunteer Award for Higher Education Community Impact last fall.
Since its inception in 2012, the SURE™ Program has:
Trained more than 630 entrepreneurs across more than 60 Houston zip codes
Helped launch or expand more than 115 businesses
 Of the entrepreneurs SURE™ has served:
77 percent have been women
50 percent African-American
27 percent Hispanic or Latino
Who: First Lady Cecilia Abbott, Keynote Speaker
What: SURE™ Program Graduation
When: Saturday, April 28 at 9 a.m. (Doors open at 8 a.m.)
Where: UH Michael J. Cemo Hall, Stubblefield Auditorium
             4746 Calhoun Rd. Houston, TX 77204 (map)
---