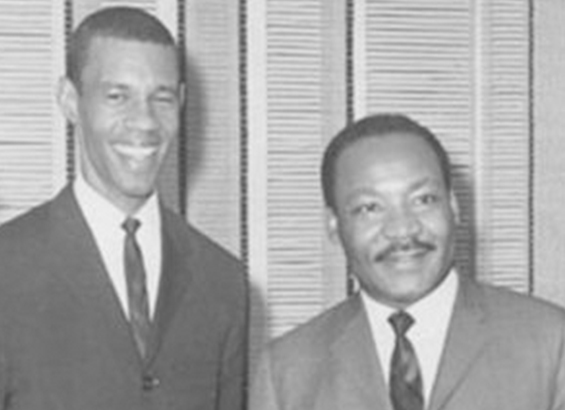 As we approach the 50th anniversary of the assassination of Martin Luther King, Jr., the University of Houston is commemorating the life and legacy of the venerable civil rights leader by hosting a special program and ceremony at 5:45 p.m., Wednesday, April 4 - the day Dr. King died- at the UH A.D. Bruce Religion Center.
Guest speaker, Reverend William A. Lawson, founding pastor of Wheeler Avenue Baptist Church in Houston's Third Ward and a community activist, will talk about the civil rights movement and reflect on his friendship with Dr. King. Lawson helped build the first Afro-American Studies Program at UH and taught classes in sociology and the Black Church.
"Pausing to recognize the 50th anniversary of Dr. King's assassination is paramount to our understanding of the civil rights movement and it demands a significant commemoration," said Antonio D. Tillis, dean of the UH College of Liberal Arts and Social Sciences. "More importantly, to have Rev. Lawson share his personal journey with Dr. King helps preserve this rich legacy."
During the event, there will be a moment of silence at 6:05 p.m., to observe the time of the shooting, which took place on the balcony of the Lorraine Motel in Memphis, Tennessee. There will be replica of the door where he stood, which was donated by Houston Habitat For Humanity.
WHAT: UH Commemorates 50th Anniversary of MLK Assassination
WHO: College of Liberal Arts and Social Sciences and African American Studies Program
WHEN: 5:45-7:30 p.m., Wednesday, April 4
WHERE: A.D. Bruce Religion Center at the University of Houston, 3841 Cullen Boulevard, Houston, Texas 77204 (click here for map)
---