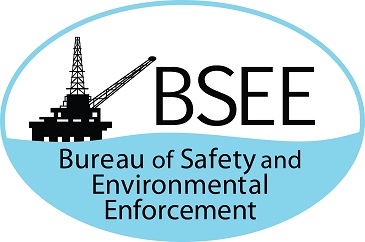 High school students will be at the University of Houston's TDECU Stadium Friday, March 3, for a competition showcasing science and technology skills related to offshore exploration and development.
The competition, sponsored by the Bureau of Safety and Environmental Enforcement and the Ocean Energy Safety Institute, will feature students from six Texas high schools piloting remote-controlled helicopters across the stadium field, powered by energy they harness using a piezoelectric technology developed by NASA. 
This is the second time for UH to host the event, which began as a pilot project in 2016. BSEE has expanded the competition to Louisiana State University in Baton Rouge and California State University at Bakersfield, both in April.
Piezoelectric materials generate an electric charge in response to mechanical stress, and the students will use the concept to harness energy generated by underwater sound waves to power a remote-controled helicopter, crossing the stadium turf to land on a location simulating an offshore platform.
The competition is part of BSEE's efforts to promote science, technology, engineering and math education and engage the future technical workforce. The Ocean Energy Safety Institute was formed by BSEE in 2013 and includes UH, Texas A&M University and the University of Texas at Austin.
WHAT:                       Offshore Science and Technology Challenge for high school students, using skills related
                                   to offshore exploration and development. Competition ends with students flying remote
                                   controlled helicopters powered by energy generated by underwater sound waves.   
WHO:                          120 high school students from Energy Institute High School, Charles H. Milby High
                                     School, Westside High School and Young Women's Preparatory Academy, all of Houston,
                                     Southwest High School in Fort Worth and College Station High School in College Station.
WHEN:                        9 a.m.-3:30 p.m.
                                      John (Jack) James of the Technology Transfer and Commercialization Office at NASA
                                        Johnson Space Center will provide the keynote address at 1 p.m.
                                      Best times for media: 9:45-11:30 a.m., as students work on the project.
                                      1:30-3 p.m., flight competition on the stadium field.
WHERE:                      TDECU Stadium at the University of Houston.
                                      Parking available next to side entrance on Cougar Place Drive; tell attendant you are
                                      there for BSEE tech challenge.
MEDIA CONTACT:      Jeannie Kever, 713-743-0778, m-713-504-3769, jekever@uh.edu.
                                      Karla Marshall, 504-736-2595, m-504-400-7836, karla.marshall@bsee.gov
---