Food is more than the contents of breakfast, lunch and dinner. Food provides identity, reflects culture and shared values. 
The University of Houston's Gulf Coast Food Project welcomes Psyche Willliams-Forson, a food scholar from the University of Maryland, College Park, to explore food's relationship to African American experiences, specifically enslavement, the Great Migration and Hurricane Katrina.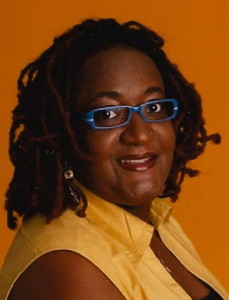 Her talk, "'In Her Mouth Was an Olive Leaf Pluckt Off': Food, Race and Gender in Times of Displacement and Dislocation," is scheduled from 6 to 7:30 p.m., Friday, Jan. 29 in the Rockwell Pavilion, second floor of the M.D. Anderson Library.
"We are delighted to have Dr. Williams-Forson visit Houston," said Todd Romero, associate professor of history and co-director of the Gulf Coast Food Project. "She is one of the most exciting scholars working in food studies today and her important work on race and gender in American foodways resonates powerfully with the history of our city and region. Her talk should appeal to anyone who cares about American food history."
Williams-Forson is a sought-after scholar on race, gender, material culture and food. Other publications include "Taking Food Public: Redefining Foodways in a Changing World" and the award-winning book "Building Houses Out of Chicken Legs: Black Women, Food & Power."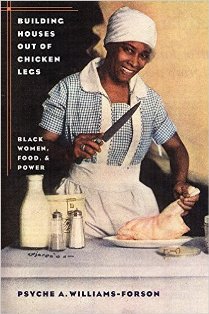 The talk is part of a year-long exploration of African and African American foodways, "Food and the African Diaspora" and is funded, in part, by a National Endowment for the Humanities grant to facilitate the development of food studies at UH.
The event is made possible by the generous support of the UH Center for Public History Lecture Series and Foodways Texas, UH College of Liberal Arts and Sciences, UH African American Studies program, and UH History Department, the Graduate School at Texas Southern University, Project Row Houses and Lucille's Restaurant.
The Gulf Coast Food Project was founded in 2008 and promotes the scholarly study of food. Guest presenters highlight the latest research on the multiple ways food shapes business and economy, nutrition and health, the environment, and social relations.
WHAT: The Gulf Coast Food Project hosts Psyche Williams-Forson, author of "'In Her Mouth Was an Olive Leaf Pluckt Off': Food, Race and Gender in Times of Displacement and Dislocation"
WHEN: 6 -7:30 p.m., Friday, Jan. 29
WHERE: Rockwell Pavilion, second floor of the M.D. Anderson Library
---