SMART Cougars will be watching the runway for the first drag show on campus.   
"OUT in Drag, an Event Celebrating National Coming Out Day" is planned for 6 to 8 p.m., Tuesday, Oct. 20 in the Houston room of the University of Houston Student Center. The event is hosted by the University of Houston Council of Ethnic Organizations, the Student Program Board and the Graduate College of Social Work's SMART Cougars program, which provides free HIV testing.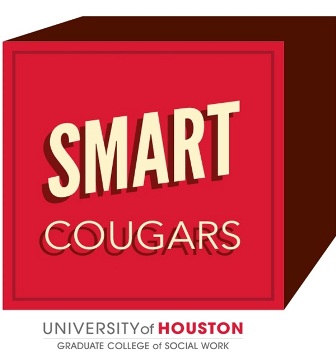 "This is the first time anything like this has happened on campus, and we are excited to offer this event as a way to reduce the stigma and raise awareness of the importance of regular HIV testing," said Luis Torres, professor and principal investigator of SMART Cougars.  "We'll also have available several local community-based, nonprofit and student organizations that serve the LGBTQ population." 
The event will feature a finalist from the television program "Ru Paul's Drag Race," as well as performers from Houston, San Antonio and Corpus Christi.  The program will be emceed by Aracely Manterola, the "Only Drag Queen DJ in Houston and Texas."   
Rapid-HIV testing is planned for 5 to 6 p.m. and 8 to 9 p.m. (just before and after the performance).
SMART Cougars is a federally-funded project at the Graduate College of Social Work that works with minority young people at risk of contracting HIV/AIDS. The program targets and tests minority youth on campus and in the surrounding community.
"HIV is spreading through minority populations through unprotected sexual encounters, as opposed to sharing of needles or other high-risk behavior involving the use and abuse of drugs," Torres said. "Hispanic and African-American youth have the lowest rates of HIV testing. Many minority young people delay testing because of stigma, fear of finding out their status, or they don't have access to health care."
WHO: UH Graduate College of Social Work and the SMART Cougars program
WHAT: "OUT in Drag, an Event Celebrating National Coming Out Day"
WHEN: 6 to 8 p.m., Tuesday, Oct. 20
WHERE: UH Student Center, Houston Room, Entrance One off University Blvd.
---