More and more, the bricks-and-mortar college experience is being supported or replaced by online classes, as students balance work and school life.  A new ranking of online classes from U.S. News & World Report lists the University of Houston College of Education third among the 2014 Best Online Education Programs in the nation.
"This recognition affirms the innovative efforts of our faculty to ensure high quality online learning experiences that are academically rigorous and relevant to the careers of our students," said Robert McPherson, dean of the college.
Among the college's programs that include online offerings are: 
•    Administration and Supervision:  Higher Education
•    Curriculum and Instruction:  Gifted and Talented Education, Math Education, Health Science, Early Childhood Education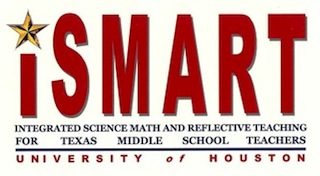 Additionally, the college offers a Master's in Education for middle school math and science teachers in Texas that is entirely online. The program, iSMART (Integrated Science, Math and Reflective Teaching), began in 2010 and has remained a sought-after option for teachers who like the convenience of online courses with the rigor of traditional coursework. Forty-six Texas teachers have completed the two-year program, which is funded by the Greater Texas Foundation.
"Teachers learn models of teaching that show how the subjects can be integrated, develop curriculum they can incorporate into their teaching, and learn from each other so that they can be leaders on their campuses," said Jennifer Chauvot, professor and director of the program. "Outstanding students want and need to access high quality learning opportunities through many learning platforms. Leveraging technology well has allowed us to expand the ways in which we provide rigorous and rewarding classroom experiences."
The rankings considered student engagement, student services and technology, faculty credentials, admissions selectivity, and peer reputation in measuring programs.
The publication also ranked online programs in nursing, computer information technology, engineering and business. 
See the rankings:
http://www.usnews.com/education/online-education/education/rankings?int=eab601
For more information on the University of Houston College of Education, visit
http://www.coe.uh.edu/
---